Lenders Hate Foreclosures
I get asked this question all the time; "why would my bank want to do a short sale when they can just foreclose?" The answer is simple when you think about it. Foreclosure is expensive. At the end of the day allowing us to do a short sale is less expensive than hiring a team of attorneys to foreclose on you. The foreclosure can be dragged out for months. Can you imagine paying for attorneys month after month? It sounds expensive, right? Well the lender does not want to pay for it either. You also have to take into account that when they do sell the house on the auction block, they will only get market value for the house. It's a myth that properties sell extremely cheap on the auction block. Most houses sell for market value with a small few selling at a discount. This is the point in the conversation where I see the light bulbs go off.
The next question is "but how do you get paid?" This is obviously an important question; nobody wants to work for free. Whenever I am talking to a potential client about short selling their house I like to disclose why every party in the transaction is willing to participate in an especially frustrating process.
So let's break it down:
The lender wants to save money, avoid paying for the foreclosure, and get the debt settled.

I have every motivation to get the short sale completed so I can get paid a commission for my hard work

The buyer wants the opportunity to purchase a home they wouldn't have access to.
Most of our clients are put at ease when they realize that all parties want the short sale to go through just as much as they do. So when you find yourself in a situation where you cannot pay your mortgage and you owe more than the house is worth, what are you going to do? You're going to call your neighborhood short sale expert. In a short sale we negotiate with your lender at NO cost to you so you can walk away free and clear from your mortgage and move on to the next chapter of your life.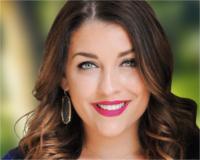 Author:
Nicole Espinosa
Phone:
972-832-2755
Dated:
June 12th 2015
Views:
1,677
About Nicole: Nicole is a leading Short sale expert in the Dallas Fort Worth market. Before Nicole did short sale...