Little Pete's on Lake Grapevine is Closed
I could hardly believe my eyes when I stumbled across this online when searching for new places to go. Little Pete's Lake Grapevine, located in Flower Mound Texas was an icon. Having been there as long as I can remember, it was one of those rare finds. Good food, great live music, and phenomenal views from the patio sitting directly on the lake. Their sudden exit begs to questions why???
I can guess a couple of reasons:
1. It was so far off the beaten path, many people were not aware it was even there. There is no drive by traffic for Little Pete's. You have to know exactly where you are going to get there.
2. Winter months were all but dead there, as most people came to enjoy the patio & the lake. Many of Pete's customers arrived via boat, taking a break from a day on the lake to enjoy a drink and a good meal.
Whatever the reason, I can only hope that somebody will step in and buy the spot, opening a new lakeside dining venue.
Having tried them for the first time last summer, I am sad I missed out on many years of this great spot..They always had a great scene and good live music on weekend nights. Little Pete's Lake Grapevine in Flower Mound will be missed.
In memory of the late great Little Pete's, here is a video blog I did there last summer....
Ranesa Bodine is a real estate agent with JP and Associates Realtors. She specializes in real estate inDenton County and basically anywhere else in the Metroplex she can help people find their perfect home. She can be reached at www.ranesabodine.com or ranesabodine@gmail.com. 214-529-2537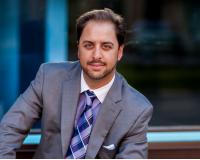 Author:
JP Piccinini
Phone:
480-980-9025
Dated:
June 18th 2012
Views:
4,580
About JP: JP Piccinini is CEO and Founder of JP and Associates REALTORS (JPAR), Founder and CEO ofOdasi Real E...