Local shop celebrates National Ice Cream Day
Ice cream maker Henry Gentry likes to say "ice cream makes you pretty." If this is indeed true, it is just one more reason to enjoy a bowl of ice cream Sunday, which just happens to be National Ice Cream Day.


The holiday began in 1984 when President Ronald Reagan, realizing the popularity of the frozen dessert, declared July as National Ice Cream month and the third Sunday in July as National Ice Cream Day. This year, Gentry is celebrating the day with a variety of odd flavors, including one that features bacon, cinnamon and caramel and is sold under the name "hog wild."

"A lot of the restaurants call us to place and order and they come up with some of the flavors," said Gentry, who owns Henry's Homemade Ice Cream in central Plano. "Our staff also comes up with a lot of the flavors and we take suggestions from customers. One thing we tell people is that no idea is too crazy to at least try one time."


Gentry has been in the ice cream business for 27 years, first opening a shop with his father in northeast Philadelphia before moving the business to Plano in 1992. Gentry estimates he makes about 1,000 different flavors each year, with roughly 35 to 40 available at his small Plano shop at any one time. He said they come up with a new flavor at least once every two weeks.

The majority of the ice cream made by Gentry is sold to the more than 600 restaurants which carry his products. One of the flavors currently available is wasabi, which is made for a local high-end sushi restaurant. Others, such as "peanut butter burst" and "triple Oreo smash," are made especially for Bob's Steak & Chophouse and Great Outdoors Sub Shop, respectively.

The nine-gallon batches of ice cream only take about 15 minutes to make, which allows Gentry and his staff to experiment with various flavors and textures.

"We give people tastes of anything they want so we can make sure they like it before they buy it," he said. "One of my favorite desserts is carrot cake, so I decided to turn that into an ice cream with real carrots and nuts. It turned out really good. Some flavors have proven to be better than others, but luckily all of them have been sellable."

A recent trip to Henry's showed truly nothing is off limits. Among the 40 or so flavors in the freezer was a corn-based ice cream made for a Mexican restaurant, as well as a green tea ice cream made with imported Chinese tea. Of course, there are also the basic staples of vanilla, strawberry and chocolate for those less-adventurous ice cream enthusiasts.

One fan of Henry's Homemade Ice Cream is Texas Sen. Florence Shapiro, who has her own flavor, "Sen. Shapiro's Texas praline," which is available year-round. The flavor came about in 2005 when Shapiro was then the President Pro Tempore of the Senate. On April 9, 2005, when both Gov. Rick Perry and Lt. Gov. David Dewhurst were out of the state on business, Shapiro was made governor for the day and decided to show her fellow legislators what they were missing by not living in Plano.

"On the day I was governor we had a luncheon at the governor's mansion and we had all sorts of food stands for people to eat at," Shapiro said. "I invited Henry down to serve his ice cream and it was a huge hit in Austin. It has pralines and cream and it is not just good, it is phenomenal."

Henry's is not the only ice cream company debuting new flavors for National Ice Cream Month. Brenham-based Blue Bell Creameries, the third largest ice cream company in the nation, debuted "summer strawberry pie" ice cream earlier this month, said McKinney branch manager Mark Rakestraw.

"We are doing a couple of things in celebration of the month," he said. "We are also re-releasing one of our holiday favorites and calling it "Christmas cookies in July." It is a limited batch and will only be sold in July."

The re-released Christmas ice cream features flavors from traditional Christmas cookies such as snickerdoodles, sugar and chocolate chip, as well as candy cane-shaped sprinkles and red and green coloring. Rakestraw said Blue Bell typically has 26 to 38 flavors available at a time, with new flavors being rolled out several times a year.

Henry's Homemade Ice Cream is located at 3100 Independence Parkway. For information, call 972-612-9949 or visit www.henryshomemadeicecream.com.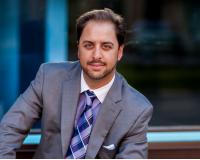 Author:
JP Piccinini
Phone:
480-980-9025
Dated:
July 20th 2012
Views:
3,268
About JP: JP Piccinini is CEO and Founder of JP and Associates REALTORS (JPAR), Founder and CEO ofOdasi Real E...