Location Location Location means success
So here's my rant for the week. I get on this subject pretty often because home owners and home buyers often dont grasp the true meaning of Location in real estate. So here we go. This could mean thousands, hundreds of thousands or even millions of dollars in real estate profits or losses for your real estate investment. Your home.
So first of all I want to make it clear that the Dallas Fort Worth market is a hot real estate market and in many areas homes are selling in less than 30 days on the market....but...we have had our share of price declines in the last 4 to 5 years everywhere in the Dallas Fort Worth market.
So here's my rant. Location Location Location. What doest that mean? Well yes, it means pick a great location for you home duh!?. nope. its more than that.
First of all yes it means a great neighborhood convenient to shopping, major intersections, sought after schools etc...Thats the first Location of the Triumvirate of your Realty empire.
Second Location. Yup. We don't stutter when we say Location Location Location - I say it three times because it has more meaning each time. Second Location - What does that mean JP? It means - your lot the home is on. Pick a home in a great nhood with great schools etc....but also pick a GREAT lot. If you back up to a road, or railroads, or a sewage facility or a "green belt" (aka power lines) it will automatically negate the first location. Do no cross Go, Do not collect $200 go directly to jail. You dont get to claim you have great location on your home.
Assuming you have a great Location, and an even better Location (lot) let's move on to the third Location...what side of the map are you on? Everyone has heard the saying "that's the other side of the railroad tracks". In most urban areas what side of a major Intersection you live on highly affects your property values. This is so very true in our real estate market.
Example - Lets take a look at this home I showed this morning in East Allen. Great home, very functional floor plan, lots of curb appeal, great upgrades, nice private backyard. Lovely home located in East Allen. East Allen is good, but it's not West Allen. Home prices in East Allen are lower than West Allen located West of 75. The property owner bought this home located in a good nhood, on a good lot with great schools etc...for $210K in 2007. It is now listed for $185K and will likely sell it for $170K. He will take a $50K loss (25% of property value in 5 years!) selling the place because he broke the Cardinal rule of real estate....
Location Location Location Folks. This is good stuff folks. Thanks for reading.
JP Piccinini is the owner broker for JP and Associates REALTORS a real estate company based in Frisco Texas where its Associates strive to always Exceed Expectations. He specializes in residential real estate sales in Frisco, Allen, Plano and McKinney Texas. He is a perennial Top Producer, and an Accredited Luxury Home Specialist.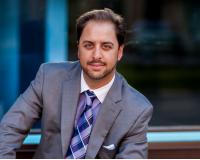 Author:
JP Piccinini
Phone:
480-980-9025
Dated:
February 3rd 2012
Views:
3,334
About JP: JP Piccinini is CEO and Founder of JP and Associates REALTORS (JPAR), Founder and CEO ofOdasi Real E...