Looking For A Way To Reduce Your Summer Cooling Costs
The easiest way to reduce your summer costs is to better cool off your attic. How does that work? Your attic is generally 40 to 60 degrees hotter that the outside air when July rolls around. It can get that hot because:

There is very little cooler / drier air coming into the attic through your gable and soffit vents.
Your shingles get super-heated by the sun and the heat radiates into the attic.
Your current attic vents do not allow enough hot air get out.
The results of poor attic ventilation are the following:
Accelerated wear on your roof and AC equipment.
Not being comfortable in your home.
Moisture build up in your attic which can increase the likelihood of growing mold.
Sounds pretty bad right?
It can be fixed by increasing the cooler air coming into the attic and letting more of the hot /moist air out. Adding soffit vents can help bring in more cooler / drier air into the attic. Adding ridge vents, wind turbines, status vents and power vents can remove the hot /moist air.
These are all pretty simple additions to your house and can be done by a competent carpenter and roofer. Once you improve your attic venting, you will receive a payback on that investment by lower cooling costs. In the longer view, your roof and AC equipment lasting longer will also provide you a return on your investment. The best payback is a cooler home when the temperature outside is extremely hot.
Blog content provided by Larry Williams of Aegis Quality Services / Residential Roofing Solutions.
If you are considering marketing your home or purchasing a new home, call me, Gary Hutchings at 972-896-8482 or email me at
[email protected]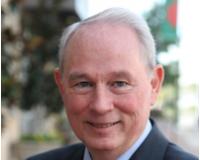 Author:
Gary Hutchings
Phone:
972-896-8482
Dated:
June 28th 2014
Views:
1,185
About Gary: My clients are my number one priority. I spend the time to understand your real estate needs and y...