Louisiana Girl Seeking Crawfish in Dallas
This year, one of my New Years resolutions was to eat more Cajun food. Weird – I know. It all began when I went home to Louisiana for the holidays. My very large, very loud family was appalled by the lack of Cajun cooking I do. In fact – my mom was flabbergasted that I haven't made a gumbo in about 7 years. The truth of the matter is that I married a guy from Chicago– and he's just not a big Cajun food fan. So I changed my cookin' ways to more of a meat and potatoes type of cuisine. In turn – my girls have a meat and potatoes palate - not a "Cajun" palate. In fact, when my mom made a big gumbo at Christmas – neither one of my girls liked it. I kinda felt ashamed, like I had turned my back on my heritage…. hence the New Years resolution. Since I haven't cooked Louisiana cuisine in such a long time – I have forgotten how to make a good gumbo – or a good etouffee. Eek!
My answer to this problem? Dodies Place in Allen, Texas. For the longest time I thought it was just a bar. But no my friends… it is a restaurant like no other. It has some of the best Louisiana/Cajun cuisine in the DFW area. I heart this place. It's delish and has a hometown atmosphere. The catfish and red beans and rice are to die for and my hubby can get a great Po-Boy here. The best part – boiled Crawfish are in! I can eat my weight in these suckers and look forward to crawfish season every year. Dodies Place is located in The Village at Allen right across from The Allen Event Center. Woo-Hoo! I have figured out a way for me to stick to my New Years resolution and NOT have to clean the kitchen afterwards! Now…to just get my girls to love gumbo…
To search all homes for sale in Allen click here
Kimi is a North Dallas transplant who specializes in residential real estate home sales in Allen, McKinney, Fairview, Frisco, and Plano areas. Kimi genuinely loves to laugh and strives to make the stress of house buying seem more like fun and her "find a way" attitude has helped many clients out in tough situations. Let Kimi help you race towards your real estate goals and together cross the finish line to a new home, satisfaction and happiness. You can contact Kimi at [email protected], visit her website at www.KimiRealty.com, or call her direct at 214-799-8002.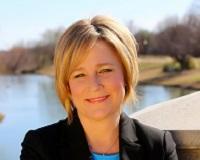 Author:
Debbie Viverito
Phone:
972-836-9295
Dated:
February 8th 2013
Views:
2,514
About Debbie: Debbie's knowledge of the Frisco and North Dallas area, homes and neighborhoods are just some of the...