Love them or hate them, red-light cameras
Love them or hate them, red-light cameras have dramatically cut accidents, Frisco says
Here's an understatement:
Not all Texas drivers are fans of red-light cameras.
The Houston City Council voted last fall to turn off that city's cameras, which had been installed at 50 intersections. The council action followed a 2010 referendum in which a majority of Houston voters said they wanted the cameras gone.
There have been repeated efforts in the Texas Legislature — none successful — to ban the cameras statewide.
But in Frisco, the police remain adamant that the cameras are making the roads safer.
In a news release issued today, Sgt. Brad Merritt, spokesman for the Frisco Police Department, says the presence of the cameras at two busy Preston Road intersections has made a "remarkable" difference in the number of accidents.
Crashes at the two intersections declined by 50 percent in the first year after the cameras went up, compared with the last year before they went up, Merritt said.
He added that rear-end collisions have decreased. Critics of the cameras often argue that they tend to increase rear-end crashes, because drivers will slam on the brakes if they think a light is about to change rather than risk a ticket.
"And since the cameras have been installed," Merritt wrote, "there have been no crashes at either intersection caused by a red light runner."
(The news release, reprinted in full after the jump, largely mirrors a report that Frisco Police Chief Todd Renshaw made to the City Council in March of this year, coinciding with the first anniversary of the red-light camera program.)
Frisco has three cameras keeping an electric eye on motorists. One watches the northbound lanes of Preston at Lebanon Road, and one the southbound lanes. The third is on the southbound lanes of Preston at Gaylord Parkway.
Merritt noted that more than 5,100 tickets have been issued as a result of the surveillance, and that two-thirds of them have gone to "drivers whose vehicles are registered in other cities." I'm not sure what that means — maybe that a lot or people from Dallas and Plano like to shop at Stonebriar? Or eat at In-N-Out?
One year's worth of accident data from just two intersections may be too a small statistical sample from which to draw conclusions, but the results in Frisco are similar to those from other cities.
Last August, the Texas Transportation Institute reported an 11 percent decline in accidents at 275 intersections statewide where the cameras were in place. Looking just at accidents involving someone running a red light, the decline was 25 percent. The institute is part of the Texas A&M University System.
In March, the National Highway Traffic Safety Administration reported that traffic fatalities across Texas declined by 15 percent between 2006 and 2010.
Among the explanations cited by the Traffic Safety Coalition, a nonprofit group that studies highway safety issues, were "increased seat belt usage, improved air bag technology, safer driving habits and local police departments taking advantage of new technology to hold lawbreakers accountable through the use of live-saving enforcement tools such as red light cameras." (Emphasis added.)
And in Houston, the coalition said, after the cameras were turned off, "police cited a 350 percent increase in injury crashes and a 1,300 percent increase in total crashes at intersections where cameras were once active."
Frisco Police Department news release:
RED LIGHT CAMERAS SUCCESSFUL IN FRISCO
FRISCO, TX – The purpose of a red-light safety camera enforcement program is to decrease poor, distracted, and irresponsible driving by reminding motorists to obey traffic laws. These programs are a tool to assist police departments and help positively change driver behavior. Poor driver behavior increases the risk of crash-related injuries and fatalities, putting both drivers and pedestrians in danger.
According to NHTSA, Texas is one of the top 3 most deadly states for red-light running collisions. In 2010, over 60 people lost their lives due to an intersection crash in Texas. The City of Frisco installed 3 cameras at two different intersections in March 2011.
Since those cameras were installed over 5,100 red-light running violations have been recorded. The majority of violations 66% are being committed by drivers whose vehicles are registered in other cities. Additionally when comparing the first full month of violation data to the most recent data, red-light running violations have been reduced by 34%. A look at the crash data comparing 1 year before the cameras were installed to the year after the cameras were installed shows that total crashes at the two intersections have almost been reduced by nearly 50%. Rear end crashes have been decreased, and since the cameras have been installed there have been no crashes at either intersection caused by a red light runner.
These remarkable numbers are evidence that the cameras are meeting the goals of public safety and making roads safer for motorists. The Frisco Police Department will continue to work with its Citizen Advisory Committee and its vendor ATS to identify new intersections that may benefit from the use of this technology.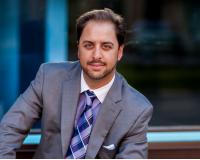 Author:
JP Piccinini
Phone:
480-980-9025
Dated:
July 30th 2012
Views:
3,459
About JP: JP Piccinini is an entrepreneur, philanthropist, proud dad and the Founder, Broker and Owner of JP a...