Low Mortgage Rates hit Dallas Market Again
Mortgages Rates are back down to Tuesday's levels, near the lowest in several months. Yesterday's FOMC-related events caused lenders to price rate sheets somewhat conservatively before the actual information was released. Since then, markets have calmed and the bond markets that affect mortgage rates--namely MBS ("Mortgage-Backed-Securities") are slightly improved.
That improvement basically solidifies 3.875% as the current Best-Execution Rate for 30yr Fixed Conventional loans (read more about Best-Execution calculations). Although this isn't true for all lenders, on average, rates are very close to being as low as they've been since February.
Yesterday, we referred to the FOMC-related events (Announcement, Member Forecasts, and Bernanke Press Conference) as a collective "dud," and noted that the uneventful passing of those events put more focus on the economic data in the near future. We got a good example of that this morning when a weaker-than-expected Jobless Claims report helped bond markets solidify and improve upon their overnight gains.
That said, there is even more meaningful data in the near future. Most immediate is tomorrow morning's first look at Q1 GDP. That definitely has market moving potential, but the biggest report in the near future arrive next Friday with the Employment Situation Report. When considering that the upcoming economic data has the potential to take rates in either direction, we'd note that rates in general have had a hard time going much lower than current levels.
In other words, historically, there have been diminishing returns for floating vs locking when rates are this low. That's not to say that this scenario couldn't change in the future, merely that it hasn't so far.
Today's BEST-EXECUTION Rates
30YR FIXED - 3.875%
FHA/VA -3.75%
15 YEAR FIXED - 3.125-3.25%
5 YEAR ARMS - 2.625-3.25% depending on the lender
Ongoing Lock/Float Considerations
Rates and costs continue to operate near all time best levels
Current levels have experienced increasing resistance in improving much from here
Rates could easily move higher or lower, but given the nearness to all time lows, there's generally more risk than reward regarding floating
But that will always be the case when rates operate near all-time levels, and as 2011 showed us, it doesn't always mean they're done improving.
(As always, please keep in mind that our talk of Best-Execution always pertains to a completely ideal scenario. There can be all sorts of reasons that your quoted rate would not be the same as our average rates, and in those cases, assuming you're following along on a day to day basis, simply use the Best-Ex levels we quote as a baseline to track potential movement in your quoted rate).
Article c/o Mortgage Daily News
Low mortgage rates means more home for your MONEY! Check out great homes in Coppell.
Lisa Montes- Your Home Retriever
REALTOR since 2008
817-201-7388
Visit my website at www.yourhomeretriever.com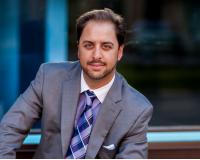 Author:
JP Piccinini
Phone:
480-980-9025
Dated:
April 27th 2012
Views:
3,177
About JP: JP Piccinini is CEO and Founder of JP and Associates REALTORS (JPAR), Founder and CEO ofOdasi Real E...