MONDAY MOJO Time To Save Money With A Homestead Exemption
Taxes can sometimes creep up on you and get a little pricey. Good thing there is a homestead exemption that can assist with lowering the amount. What is this homestead exemption, and how do I get one, you ask? Info below. Interested in finding a new house to apply your homestead exemption to? I can assist you! www.michelleforemanrealtor.com or michelleforemanrealtor@gmail.com. Hope you all are enjoying the new year!!
Property Tax Exemptions
Property tax in Texas is a locally assessed and locally administered tax. There is no state property tax. Property tax brings in the most money of all taxes available to local government to pay for schools, roads, police and firemen, emergency response services, libraries, parks and other services provided by local government.
Texas offers a variety of partial or total (absolute) exemptions from appraised property values used to determine local property taxes. A partial exemption removes a percentage or a fixed dollar amount of a property's value from taxation. A total (absolute) exemption excludes the entire property from taxation. Taxing units are mandated by the state to offer certain (mandatory) exemptions and have the option to decide locally on whether or not to offer others (local option).
Exemptions from property tax require applications in most circumstances. Applications for property tax exemptions are filed with appraisal districts. The general deadline for filing an exemption application is before May 1. Appraisal district chief appraisers are responsible for determining whether or not property qualifies for an exemption.
http://comptroller.texas.gov/taxinfo/proptax/exemptions.html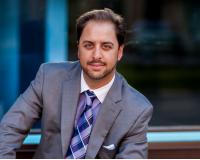 Author:
JP Piccinini
Phone:
480-980-9025
Dated:
January 4th 2016
Views:
1,100
About JP: JP Piccinini is an entrepreneur, philanthropist, proud dad and the Founder, Broker and Owner of JP a...