Make Your Wylie Home A Movie Star
Whenever a scene in a film or television show takes place in a private home, have you ever thought about who owns that property? The fact is that film and television production companies are always on the lookout for new locations where they can shoot their footage. If you advertise your property in the right way, your Wylie home could have its 15 minutes of fame as the set for a film or a television show episode. Many production companies have been gradually switching over the last few years into filming at 'authentic' private properties rather than in film sets and studios.You don't have to own a stunning mansion or a historic property to rent out your home as a film location. Film and TV location scouts are looking for a wide range of different homes, from small condos to townhouses to log cabins and any other style of dwelling.
Turning Your Home Into Hollywood
Of course, the obvious advantage of renting out your property as a film location is that you can get paid hundreds and sometimes even thousands of dollars per day just for letting a film crew take over your kitchen or dining room. Also, you will have the prestige and excitement of being able to meet celebrities and see your home featured on the big screen.However, the process will disrupt your routine for a day or two or possibly longer. The film crew might want to move furniture around and you might even find yourself having to move out for a while. If you need to stay in a hotel during filming, make sure that the amount you are getting paid is enough to compensate for the costs of accommodation.If you think that renting out your home as a film set sounds like a good idea for you, there are a number of different websites where you can list the property and post photos. Make sure that when you are making the arrangements you draft up a contract that states your fee, how long the filming will take, the type of production and an agreement to return your house to the original state that it was found in.
If you are interested in purchasing a Wylie home that will be film-worthy, feel free to contact me with your real estate questions at 214-727-3366 or email me at [email protected]

Call Lisa Cardillo with JP and Associates REALTORS today. Lisa Cardillo specializes in residential real estate in Wylie andSachse as well as the surrounding communities. Want a faster sale at a higher price? Let my education, experience and advanced marketing techniques benefit you in the sale of your home.

Looking at buying or selling real estate, visit my website: www.HomesByCardillo.net



Resources:
shoot their footage
http://www.cracked.com/article_20173_6-places-youll-recognize-from-background-every-movie.html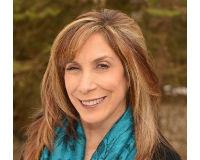 Author:
Lisa Cardillo
Phone:
214-727-3366
Dated:
July 1st 2013
Views:
2,325
About Lisa: Assisting people on the purchase or sale of their home is what I love to do! My name is Lisa Ca...