Marketing Your Home With High Quality Photos
Can a picture be worth a thousand words or even thousands of dollars? In real estate the answer is a definite yes! As a Realtor and as someone who has purchased a couple of homes, I can tell you that a picture can make all the difference in the world. Today's online world and websites such as Realtor.com and Zillow.com have made photographs just as important, if not more important than curb appeal.
Lets say, buyers John and Sally have just looked at House A and House B. They loved both houses, which are priced equally and in a neighborhood they both love. They go home and start mulling over which one they prefer, so they log in to Realtor.com and compare the houses side by side. After comparing House A's bright, beautiful pictures to House B's dark and dull pictures, their mind was made up. House A' stunning photographs reminded them how beautiful the home was and ultimately broke the tie between the two homes. House B is left to sit on the market. House B finally sells after two months and after reducing the price of the home by $10,000. Do do you want poor pictures costing you $10,000? If you don't think that can happen just go online and look how long professionally photographed homes stay on the market as compared to homes photographed with a point and shoot camera or smart phone.
As your listing agent I employ a professional photographer to showcase your home at not additional cost. When you are ready to sell your home or boost your homes online "curb" appeal contact me at 214-394-8299 or mww982@gmail.com.

+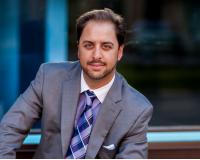 Author:
JP Piccinini
Phone:
480-980-9025
Dated:
January 3rd 2016
Views:
1,098
About JP: JP Piccinini is CEO and Founder of JP and Associates REALTORS (JPAR), Founder and CEO ofOdasi Real E...