Maximizing A Small Living Space
An apartment or condo thats only 500, 600, 700 square feet can seem small just thinking about it. Living in the city can sometime bring sacrifices when risking dollar amount and space. Yes a huge Downtown or Uptown condo with huge rooms and large windows is everyones dream, but sometimes the reality of it is, you have to be ready to pay top dollar for it.So, why not maximize the 500 sq foot apartment or condo. I love Dallas and the city is a great place to live, why not live comfortably? Here are some tips to help you plan out and decorate your space all while maximizing the space.




In a living area, all you really need is one loveseat and a chair. Those should be your major large pieces. As shown in the photograph above, the area that a coffee table is normally seen can also be substituted for extra seating.




Next, Make shelving part of your decorating routines. They are a must have in any smaller space. With tasteful shelving, it allows you to maximize your space by taking storage higher up instead of out. On your shelves, you can find unique boxes to place items in so that they are hidden from your guests, and it helps keep things organized.


Most of us wish we could have a home office. Now you can. It's all about the space right? So how about this hutch from Pottery Barn? The great thing about this is, it can pretty much go anywhere. It's style and look does not scream office but once you open it up, it can be just as productive as an office desk. This can work in a dining room, kitchen, living room, even a hallway. Last but not least, make your closets taller. Most of us will continue to use the standard one closet rack that is there when we move in. We end up cramming so much into the closet, it get's really unorganized and turns into a mess. Why not use all of the space the closet gives you? Go ahead, add extra shelves, Add as many shelves as possible. Not only are these good for clothes but also for anything else you need stored.




When you go out looking at properties and you tell me it's too small, I know I will be prepared and ready to help you out with those hesitations. Don't pass that perfect property up because it's 200 sq ft less than you want. Contact me, Chastin J. Miles to put everything into perspective and make it work for you. For more tips and blogs visit my website here at www.chastinjmiles.com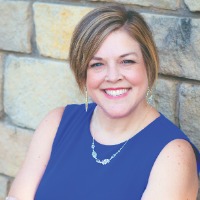 Author:
Seana Taylor
Phone:
940-337-1821
Dated:
September 22nd 2014
Views:
2,954
About Seana: Seana is a native Texan and has lived all over the Lone Star State. She & her family now call Frisco...