Million Dollar Castles For Sale in Frisco
Wait a minute…that one is not in Frisco. You may recognize it as Hearst Castle, located on the Central Coast of California. And it's definitely not for sale. More on that topic later…let's talk about Castles in Frisco.
As of this writing, there are 41 homes for sale in Frisco valued over One Million Dollars. Some well over a million, and for good reason. These homes…or mansions, no manors…or…castles… range from 4943 square feet to 12,124 square feet. As you would expect, they possess spectacular architecture, unique accents and high quality amenities. Let me describe just three of them, and keep in mind this is just a synopsis that is only a teaser.
If your interest is strictly best price per dollar spent, you'll want to contemplate 5008 Spanish Oaks. Listed at $1,149,000, this 7,000+ square foot home features 6 bedrooms, 6 bathrooms, 3 living areas, a media room, 2 fireplaces, a wine cellar, a pool and a 5 car garage. Don't let that price per square foot fool you…this home is stunning with a sweeping iron staircase, soaring ceilings and travertine floors.
If your tastes run towards expansive consider the largest home currently on the market in Frisco: 6275 Chamberlyne Drive. At 12,124 square feet this castle is fit for royalty. What do you get for $3.4M? Too much to mention here but let's start with 7 bedrooms, 8 ½ bathrooms, 5 fireplaces (one made of 18' high Syrian marble), iron front doors, a floating wood staircase with intricate iron work railings, a 4 car garage and of course, a pool. Elegance is a word that describes this property, definitely elegance.
And the highest priced home currently on the market in Frisco: 6168 Beverly Drive. This manor style home of 8,900+ square feet has a price tag of just under $5M ($4,999,999). The grand estate spans nearly an acre and features 4 bedrooms, 4 full baths, 2 living areas, 2 dining areas, a pool and a 5 car garage. But that's just for starters. In addition to guest quarters, you will also find unique décor and designs including hand crafted millwork; reclaimed antique terra cotta; marble, granite and travertine counters; solid wood cabinetry; and an amazing outdoor kitchen. Years of planning with top national artisans created this magnificent home.
Why all this talk about castles? Could be that I just read one of my favorite blogs that features breath-taking photos of a trip to Hearst Castle on the central coast of California (OK I'll admit my bias, it's written by my sister and I just happened to be on this little excursion she's blogging about). As mentioned earlier, Hearst Castle is not for sale. It's actually owned by the State of California and rumor has it that it's the only California State Park that posts a profit. If you see it you'll understand why. For a mere $25 you can spend a couple of hours on La Cuesta Encantada ("The Enchanted Hill") and tour designs and dreams that came together in a castle built by William Randolph Hearst. If you haven't been (I'm stealling my sister's thunder here), put that one on your bucket list. It truly is enchanting.
But you don't have to spend millions or build a castle on a hill in California to have an enchanting home. One of my favorite lines from the movie Braveheart is about every Irishman's home being his castle. Well said. Same could be said for us Texans. There are plenty of castles for sale in Frisco, McKinney, Allen, Anna, Melissa…all over North Texas. They're affordable and with interest rates these days it is an affordable time to buy. Call me and we can find your castle, I know it will be enchanting.
Sandy Setliff is a Realtor® with JP and Associates Realtors®. She specializes in residential real estate sales in McKinney, Allen, Frisco, Anna and Melissa, Texas. She can be reached at 214 620 1615 or via email at [email protected]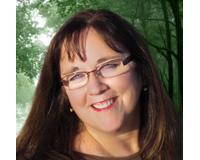 Author:
Sandy Setliff
Phone:
818-519-3670
Dated:
April 18th 2012
Views:
5,284
About Sandy: Sandy Setliff, a longtime resident of North Texas, specializes in residential real estate sales in C...