Mortgage Tips For A Second Dallas Home
Are you buying a Dallas property as your second home? Perhaps you are looking for a small Tudor or condo where you can escape to for your vacations, or maybe you want to have another home closer to your relatives. Maybe you want to rent out your second property and make a steady income from your investment. Whatever the reason, a second piece of real estate can be a fantastic investment. However, sometimes getting a mortgage on your second home can be a challenge. Generally, a mortgage lender will have tougher standards for second home loans than primary home loans. This is because usually when you are buying a second home your finances may be stretched thinner and you may have less money to spare because you are already paying a mortgage on your primary home. It could also mean that your second home mortgage can be harder to get and might have a higher interest rate.Here are some tips to keep in mind that will help you to get the best mortgage on your second property:
Build up a decent amount of savings. Your mortgage lender will want to be able to see that you have a large amount of savings so that you will have enough to pay for the mortgage even if you were to lose your job.
Pay off any credit card debt. Many lenders will be hesitant to approve your second home mortgage if they see that you have a lot of debt on your credit card. They will want to see that you have a low debt to income ratio so that you will be able to pay back the loan.
Use the first mortgage as a good reference. If you have always made your payments on time and you are most of the way through paying off your first house, you could ask someone from your current mortgage company to vouch for you. The lender for your second mortgage will be reassured that you are a reliable person to loan money to.
These are just a few tips to keep in mind in order to make getting a mortgage for your second home or vacation property as easy as possible.

Check out Dallas properties here:
http://www.andrea.jphomesforsale.com/index.php?quick=1&display=Dallas+%28area%29%2C&areas%5B%5D=area...
Andrea Trimble, with Trimble Realty Properties, specialize in residential real estate home sales in the
Dallas
,
Richardson
,
Plano
, as well as golf communities around the DFW TX metroplex. Trimble Realty Properties is focused on providing clients with the utmost service and client satisfaction. To contact Andrea for a real estate consultation,
e-mail at:
[email protected]
or visit the
website:
www.TrimbleRealtyProperties.com
Office: (817) 789-5591

Address: 3131 Turtle Creek Blvd Suite 1015
Dallas, TX 75219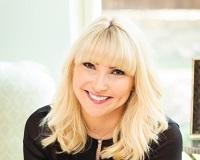 Author:
Andrea Trimble
Phone:
817-789-5591
Dated:
August 7th 2013
Views:
2,353
About Andrea: Andrea Trimble is a recognized real estate advisor in the Dallas/ Fort Worth Metroplex market. With ...