Moving Day Countdown
You've just bought your dream home, now it's time to move.  Here are some tips I have put together:Around 3-4 weeks before your moving date: Confirm your pack dates, destination address, and phone numbers with your moving company. Set a date for the utilities to be disconnected. Make your family travel plans and have your vehicles taken care of in preparation for your move. If you have pets, make the proper arrangements to have them taken care of during your move. Around 3 or 4 days before your move. Make sure you have your cash and your credit cards to take with you.
Pack your suitcases for the family.
If you have kids, might be helpful to arrange for a babysitter to ease the stress of the move on them and you. Empty your refrigerator and freezers so that they will be properly dried and ready for the movers. They DAY OF YOUR MOVE Be on hand for the movers when they arrive and during the process of loading your belongings on their truck. Carry your valuables and your important documents with you. Have a plan to travel/transporting your pets. Update the post office of your move and provide them with our new address to direct your mail accordingly. Check on your service connections at your new home. Be on hand for the movers at your new home when they arrive and unload your belongings.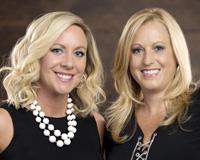 Author:
Go 2 Girls Realty
Phone:
469-443-6537
Dated:
December 25th 2013
Views:
4,675
About Go 2 Girls: Whether you are looking to find the perfect home, or buying and selling real estate to build your pr...