Music for This Most Wonderful Time of Year
There's nothing like music to lift your spirits and put you in a festive mood. And there are some great new releases out there just in time for the holidays. Here are a few for your consideration.
If you're a fan of standards and crooners Michael Buble is hard to beat. I first noticed his 2011 Christmas Album at Sam's in Mckinney back in early November. But…you snooze you lose - it was sold out when I went back to buy it. Not a surprise. However, they did have "This Christmas", a 2 CD set with holiday hits from great artists including Andrea Bocelli, Josh Groban, Celine Dion and others. They also had Manheim Steamroller's new Christmas release – "Christmas Symphony." Must admit I have not previewed that one, but their 2004 "Christmas Celebration" remains a favorite that I pull out every year…along with Jim Brickman's "The Gift". Love his piano style.
For the country crowd, Tim McGraw is releasing a new Christmas single and Amazon.com is featuring "Now That's What I Call a Country Christmas" with songs from 29 country artists. You can preview the songs and/or order it here: http://www.amazon.com/gp/recsradio/radio/B002KREVCY/ref=pd_krex_listen_dp_img?ie=UTF8&refTagSuffix=dp_img.
According to Michael at Mardel in Plano, they are receiving a good number of demo preview requests for Matthew West's "The Heart of Christmas". Chris Tomlin, Dave Crowder and Phil Wickham are other popular artists whose Christmas music you can find at Mardel's Plano location.
Barnes and Noble at Stonebriar Center in Frisco has a wide variety of Holiday music available from kids to classical. As of this writing they do have Michael Buble's new Christmas Album and a few others mentioned above. And for those who prefer MP3 format, iTunes has many of these plus other Christmas music, both singles and full albums.
Closing this off with a recently discovered YouTube link. It just makes me happy, sets my feet to tapping and my heart to humming…hope it does the same for you. http://www.youtube.com/watch?v=Qf6OoAZbAQg
Sandy Setliff is a Realtor with JP and Associates Realtors. She specializes in residential real estate sales in Mckinney, Allen, Frisco and Anna, Texas. She can be reached at 214 620-1615 or via email at sandysetliff [email protected]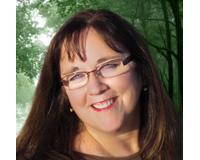 Author:
Sandy Setliff
Phone:
818-519-3670
Dated:
December 3rd 2011
Views:
3,221
About Sandy: Sandy Setliff, a longtime resident of North Texas, specializes in residential real estate sales in C...