Myths about Holiday Home Sales in Dallas
You've probably heard them: "The holiday season is the worst time to list your home." "People are too busy with Christmas to spend time looking at houses, you won't get any showings." "Best to wait until after the first of the year so you don't build up the number of days on market." And there are many others. I'd be lying and you'd think I live in the land of la-la if I didn't agree that these things are true for some people.
But not everyone.
Consider this: Because people buy into the above concepts there are fewer homes on the market and therefore less competition for sellers. Those that spend their time looking at houses during the holidays are most likely serious buyers or else they'd be spending their time on holiday activities. Investors who have rehabbed or are looking to flip a house may be more motivated to sell at this time of year to avoid paying a lump sum of annual taxes. Note: Please do not confuse that last statement as an encouragement toward predatory practices. My philosophy of real estate (and probably life in general) is: Everybody should win, and no one should win at anyone else's expense. But more on that in a future blog.
Last December over 3200 homes were sold in Dallas and over 800 homes in Collin County (according to the Texas Real Estate Center at Texas A&M University website http://recenter.tamu.edu/data/hs/). And here's some really good news: since June of this year, the number of homes sold each month has been increasing (2011 over 2010)…in both Dallas and Collin County.
So don't discount the holiday season as a good time for listing, buying or selling. It could turn into one of your best Christmas gifts of all.
Blessings of the Season!
Sandy Setliff is a Realtor with JP and Associates Realtors. She specializes in residential real estate sales in McKinney, Allen, Frisco and Anna, Texas. She can be reached at 214 620-1615 or via email at sandysetliff [email protected]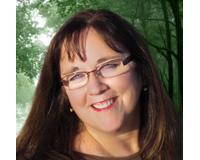 Author:
Sandy Setliff
Phone:
818-519-3670
Dated:
December 3rd 2011
Views:
2,780
About Sandy: Sandy Setliff, a longtime resident of North Texas, specializes in residential real estate sales in C...