New DFW Rent To Own Program By Home LPC
At one point or another in our lives most have us have passed through a period of time where we cannot purchase a home immediately when we have needed one. This has mostly left us with a lack of options and we have been cornered to renting a property that may not fully meet our needs or our future goals. There may be an unexpected life event, such as a divorce, or a recent foreclosure or bankruptcy that does not allow an individual to buy a new home at the current time. Many of the professionals in our own industry as Realtors, who are self-employed and just starting out, cannot qualify to purchase a home because they may not yet have two full years proof of income.

But does that mean they do not have the money to buy? Does that mean that they are not home ownership material? Should that one incident, credit impairment, or temporary situation prevent someone from living and acquiring the home they would otherwise qualify to own? The answer is no. Recently there are some investor programs specifically designed to help people in this very situation by offering 1 to 3 year rent to own option!

Programs such as the one provided by HomeLPC are arriving into our market to provide individuals who have this kind of situation a path and opportunity towards home ownership. In these programs the individual works hand in hand with a real estate agent to find a home that is for sale on the market. They are to find the property that they would want to buy today as their permanent home if they could. Here the investor will step in, and purchase the property the "would be buyer" chooses, and purchase it in cash. After the investor purchases the home, the individual will lease that property from the investor for a period between 1 to 3 years. This will allow the individual to have the necessary time to rebuild or work though whatever situation is currently preventing them from buying. Once the individual is ready to purchase, they can buy the home from the investor and keep it!

This is an amazing program to get into the house you want and need today, but purchase it when the time is right. Each application to this type of program is analyzed individually, and a potential candidate will have the opportunity to explain their particular situation. Candidates for this program will need to have between 5 to 10 percent down payment at the time of the lease in order to enter into the lease option program. Stability and work history are also evaluated. At the time of purchase the individual will purchase the home for the investors' initial costs plus any other expenses and a pre-determined profit percentage. Any equity left over at the time of purchase is theirs to keep!

Don't wait! If you or someone you know could use an option such as this, I will be happy to offer more details of this program and its restrictions and qualifications. Please feel free to contact me at 214-223-0035.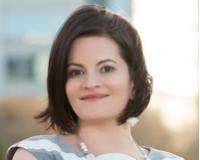 Author:
Naddia Morales
Phone:
214-223-0035
Dated:
March 7th 2014
Views:
21,759
About Naddia: Naddia Morales Realtor Bilingue Dallas Fort Worth Español Naddia Morales is a native of ...