North Texas Giving Day Money Is NOT The Root Of All Evil
(To read this blog with some great pictures added click here)

If there's a list somewhere of most misquoted quotes, then "Money is the root of all evil" has to be somewhere close to the top. But that's not what was actually said. The real and true quote is "For the love of money is a root of all kinds of evil…" Money itself is not bad. It's an unhealthy focus or obsession with money and the things money can buy that gets us into trouble.

North Texas Giving Day is a prime time to prove that a lot of good can be accomplished by money when it's used for higher purposes than increasing account balances or acquiring more things and stuff. There are hundreds of charities in North Texas accomplishing so much good right now, right in our own communities. Do your research, pick one (or more), and help them out. Today's the day to celebrate what North Texas Charities are doing and a little bit (or a lot) of your money can enable them to do even more of it.

(Shameless plug alert) The following is information about my favorites that could use your support:

Powered to Move

Powered to Move empowers people with physical and intellectual disabilities to develop physical fitness by participation in local 1 mile, 5k's or longer running races, biking and other physical activities through the support and/or power of able-bodied volunteers called Wingmen. Powered to Move also provides accessible sports equipment grants using a sliding scale based on income. To give to Powered to Move click here.

Act Beyond

Act Beyond is on a mission to catalyze church planting movements among the world's unreached people groups. In keeping with that mission, we regularly hold discipleship training courses in our Plano home office that are designed to equip local churches to more effectively execute their own mission as a part of the Great Commission. Through this training, local believers are equipped to start discipleship groups in their own neighborhoods while also praying for our work internationally. To give to Act Beyond click here.

Joni and Friends Texas

Whether or not you're familiar with the story of Joni Eareckson Tada who broke her neck in a diving accident at age 17 which resulted in quadriplegia, you'll be inspired by the after shocks of that tragedy-turned-triumph. Forty-seven years later Joni is still going strong (she's one of the longest living quadriplegics who has also survived breast cancer) and heads the amazing Joni and Friends International Disability Center located in Southern California. But wait! There's an office right here in North Texas that you can donate to that does a lot of good for families affected by disability including a 1 week Family Retreat camp experience for the whole family. To give to Joni and Friends Texas click here.

Anna's House

Most widely known as a "food Pantry", Anna's House supports those in need in the Anna/Melissa and surrounding communities by providing food and other tangible items such as diapers, toilet paper, shampoo, etc. to those in need. To visit the Anna's House website for more information click here.

The Samaritan Inn

Located in McKinney, Texas, The Samaritan Inn is the only family type shelter in Collin County. Their stated mission is "We are a comprehensive homeless program that helps willing people gain dignity and independence." Wow. Just WOW. To give to Samaritan Inn click here.

Since the point of all this is to encourage giving and participation in North Texas Giving Day, feel free to re-post this on your Facebook page, Twitter, Pinterest, or where ever with a plug for your own favorite charity. According to the Communities Foundation of Texas who sponsors the event, "North Texas Giving Day is the nation's single largest giving event. In 2013 more than 75,000 gifts totaling $25.2 million benefitted more than 1,350 nonprofits." Let's make this year's event the most successful North Texas Giving Day ever!!

Oh…and the source of that controversial quote? It is centuries old. Many would attribute it to Jesus, who arguably inspired it. But the person who actually penned those words was the Apostle Paul as he was writing to his much loved apprentice and friend, Timothy. You can read the full quote here or search the scriptures for I Timothy 6:10.


Sandy Setliff is a Realtor® with JP and Associates Realtors®. She specializes in residential real estate sales in Anna, Melissa, Van Alstyne, McKinney, Allen, and Frisco, Texas. She can be reached at 214 620 1615 or via email [email protected]

To search for homes for sale visit this link.

For a free valuation of your property visit this link.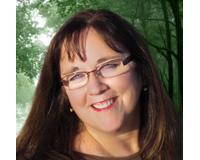 Author:
Sandy Setliff
Phone:
818-519-3670
Dated:
September 18th 2014
Views:
1,711
About Sandy: Sandy Setliff, a longtime resident of North Texas, specializes in residential real estate sales in C...