Opening Day for the AVENGERS
Even though Superman had his run in the late '70s and '80s, followed by Batman in the late '80s and '90s, superhero movies didn't really catch on until the release of X-Men in 2000. Since then, rarely has a year gone by without some superhero getting an origin film or a sequel. And since 2008's Iron Man, we've been on a collision course for what many consider to be the ultimate superhero film, The Avengers.
For those who didn't grow up devouring comic books, the Avengers are a rotating group of Marvel Comics superheroes who team up to fight whatever bad guy happens to be in their way. For the movie version, that group consists of Iron Man (Robert Downey, Jr.), Captain America (Chris Evans), Thor (Chris Hemsworth), the Hulk (Mark Ruffalo), Black Widow (Scarlett Johansson), and Hawkeye (Jeremy Renner), led by Nick Fury (Samuel L. Jackson), all of whom either received their own films or were featured in previous films.
The plot, as conceived by writer/director Joss Whedon, is a barely-comprehensible trifle – something about an alternative energy source that can also be used as a weapon of mass destruction – that requires viewers either to have seen all the previous films in which these heroes appeared, or to actually give a flying fig. In reality, no actual plot is necessary, as the main attraction is to get all these people together and see what happens.
Another saving grace, should you be able to afford it, is the presentation in IMAX 3D. For once, 3D actually lives up to its promise, as you feel like you're actually in the same room (or ship or sky) as the characters. And if there's one thing that deserves to be showcased in all its glory, it's superheroes strutting their stuff.
Avengers opens today Friday May 4th! Get to your local Dallas theatre for show times! Let's hear what you think about the these super-heros.
Lisa Montes-"Your Home Retriever"
REALTOR since 2008 specializing in Far North Dallas, Carrollton, Coppell, Grapevine/Southlake
817-201-7388
yourhomeretriever@gmail.com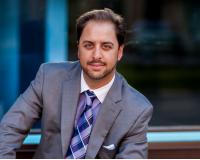 Author:
JP Piccinini
Phone:
480-980-9025
Dated:
May 4th 2012
Views:
3,249
About JP: JP Piccinini is CEO and Founder of JP and Associates REALTORS (JPAR), Founder and CEO ofOdasi Real E...