Optimism Surrounds 2012 Dallas Cowboys
Expectations for the 2012 version of the Dallas Cowboys and Tony Romo didn't begin when they arrived at Oxnard, Calif., this weekend to begin training camp. It began when the final seconds ticked off the clock for the 2011 season with a loss to the eventual Super Bowl champs -- the New York Giants.
Those lofty expectations aren't anything new for Dallas. Maybe that's because of Tom Landry's legendary leadership, directing the team to two decades-plus playoff appearances. Maybe it's because the Cowboys brought home the Lombardi Trophy three times in four years.
Whatever the reason, expectations for Dallas have been high for a very, very long time; even when the team went through a rough period in the late '90s and early to mid-2000s. All of America expected Dallas to perform. It didn't matter if you cheered for the silver and blue or hoped they would fail. There was the expectation.
There is reason for optimism this season, though. Don't confuse expectations with optimism. Some will split hairs and call them one in the same, but there is a difference.
I think most in the league and the majority of fans expect the Miami Dolphins, St. Louis Rams, Cleveland Browns and Tampa Bay Bucs to lose the majority of their games. Just the same, there is the expectation that Green Bay, New England, Houston and New Orleans will make the playoffs.
Expectations, not optimism.
Certainly I expect Dallas to do well this season, but I'm optimistic they will out-perform the 2011 team and will become a member of the 2012 postseason club.
Again, most are probably saying that I'm splitting hairs. Expectations are nothing more than a person or entity reaching its potential, hope or opportunities. Optimism can use the same adjectives to describe the desired outcome.
I believe one - optimism - holds a certain characteristic the other doesn't. That's confidence.
Expectation isn't about confidence. Expectation isn't about doubt. It's a state of assumption. By assuming this will happen, I expect a certain outcome.
I'm optimistic, or confident, the Cowboys will field another explosive offense. I'm optimistic, or confident, Tony Romo will again be a top five quarterback - statistically - as he was last season. I'm confident a full offseason learning Rob Ryan's defense will reap incredible rewards.
I'm optimistic - I'm confident - Dallas will return to its rightful place among the elite of the NFC.
Let the hair-splitting begin.
John Ingle is a graduate of the Midwestern State University Mass Communication program with an emphasis in journalism. He is a lifelong Dallas Cowboys and football fan dating back to the late 1970s and has had covered the Cowboys as a journalism intern during two training camps at MSU. Follow him on Twitter @inglejohn1973.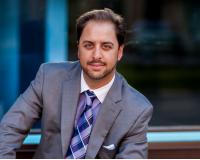 Author:
JP Piccinini
Phone:
480-980-9025
Dated:
August 1st 2012
Views:
7,349
About JP: JP Piccinini is an entrepreneur, philanthropist, proud dad and the Founder, Broker and Owner of JP a...