Pizza Napoletana Comes to Frisco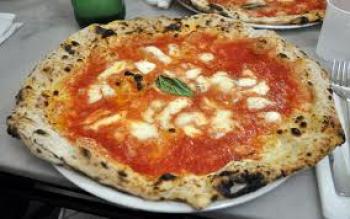 I am a pizza snob. I guess you gathered that with a last name like Piccinini that I wasn't born here in Frisco (but I got here as FAST as I could!). I was born and raised in the capital of Pizza – Napoli, Italy. So I believe that gives me the right to be a Pizza snob or a connoisseur - whatever you prefer.
I have traveled the United States in search for the real deal. My childhood diet staple - the pizza Margherita. I can smell a bad pizza joint by looking at an online menu, or spot an impostor of Naples style pizza joint by looking at their "pizzaiolo" in the eye. My definition of a good pizza Napoletana? Naples style Pizza. Coal fired, burnt edge, bubbly, chewy middle, super thin, basil adorned, buffalo mozzarella cheese topped Margherita Pizza. I could go into more details about the flour, dough, oven type, tomato etc...but those are trade secrets. The Naples Pizzaiolo's union would have a bounty on my head if I divulged trade secrets (my mother is a pizza chef I guess I should disclose that too).
So you are probably wondering where can a pizza lover find such authentic treat and experience this Naples style pizza here in the Dallas area? For now just head to McKinney and visit Paolo at Cavalli's Pizza. His crew makes the real deal. (tip - get the take out large pizza). We visit Paolo and Cavalli's weekly. Heck my two children don't know what Pizza Hut is, but they can get to Cavalli's Pizza in McKinney blindfolded. They follow the scent. They also have a location in Irving off 635 and Belt Line.
Another place is Cane Rosso downtown Dallas on Commerce street. We have been a few times and Jay makes a great pizza also. Authentic and tasty. The real deal. He's just too far for us suburbia dwellers, and the few extra times we have actually made it down there the line makes you think you are waiting to see the Pope.
But...in the very near future I have high hopes for Frisco fellow neighbors. Pizzeria Napoletana Testa opening soon in Frisco. Right across from Town Square and the JP and Associates REALTOR's office. I can see progress on the restaurant being made daily from our office. I also happen to know the owners personally and they want to do it right. But they know...this Napoletano is looming around the Pizzeria and will be their toughest critic. I have a feeling I am not the only one waiting to try it and give it a rating. Yelpers are chomping at the bits. Pizzeria Testa is set to open this summer so stay tuned.
JP Piccinini is the owner broker of JP and Associates REALTOR – a real estate company in Frisco where its REALTOR associates strive to always exceed client's expectations. He specializes in residential real estate sales in Frisco, Prosper, McKinney, Allen and Plano. He loves Pizza. In case you missed it.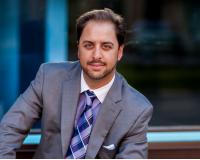 Author:
JP Piccinini
Phone:
480-980-9025
Dated:
April 20th 2012
Views:
5,551
About JP: JP Piccinini is an entrepreneur, philanthropist, proud dad and the Founder, Broker and Owner of JP a...