Plano ranked Safest City in America
Top-10 lists for the most the family-friendly cities in America are a pretty regular occurrence.Forbes seems to do one every year. MSN Real Estate's got one. Kiplinger and Parenting have them. Usually the criteria range from crime to quality of schools. Other things to consider might be what kind of environment, overall, do you want your children to grow up in? Do you have access to transportation and a decent standard of living? Some of these things are subjective. Some you can rely on based on the statistics. But all parents would agree, to raise kids, a good education comes first. We factored in crime rates, cost of living, and more, when we came up with our own list, but education came first. And just to do one better, we're turning it up to 11.
#11 Honolulu, HI: Median home price $632K
#10 Virgina Beach, VA: Median home price $240K
#9 Plano, TX: Forbes calls Plano the America's Safest City not to mention it is the wealthist town in the US as well.
#8 Portland, OR: Average homes are around $257K
#7 Scottsdale, AZ: has highest number of baseball-diamonds relative to population of any city in the U.S.—great for Little Leaguers.
#6 Raleigh, NC: Men's Health called it third most-educated city in the U.S
#5 Madison, WI: has a great school system and booming economy due to theUniversity of Wisconsin, state government and local health and biotech industries.
#4 Irvine, CA: it's in Orange County, where the standard of living is high, there's virtually no crime and its schools are great.
#3 Overland Park, KS: 2nd biggest city in Kansas, home to the Sprint/Nextel Headquarters, and the median home price is $250K.
#2 Bellevue, WA: ust across Lake Washington from Seattle, Bellevue is gorgeous, and its high standard of living ($462K median home price) means great schools (three highly ranked by U.S. News and World Report)
#1 Ann Arbor, MI: In terms of schools, seasons and safety, Ann Arbor's got it all! Median home price is $207K.
Courtesy of MOVOTO Real Estate
Lisa Montes - www.yourhomeretriever.com
REALTOR since 2008
Exceeding Expectations with JP and Associates REALTORs
817-201-7388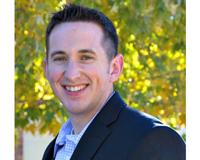 Author:
Michael Worley
Phone:
214-394-8299
Dated:
February 1st 2012
Views:
3,653
About Michael: Are you looking for a Realtor that will put your interests first? As a young kid growing up in the ...