Preparing Your Home For Sale The Garage
Just as the kitchen is the heartbeat of the home for many women, the garage is the original man cave. Not that men don't enjoy the kitchen or that women don't have appreciation for garages. Regardless, the garage has its own selling points so you'll want to maximize any positive features that will appeal to buyers.

1. It's important to clean out and de-clutter since garages can tend to be a collecting point for all those things you haven't had time to deal with and boxes that have been stacking up. If possible, put excess items in the attic or take them to storage space to get them out of sight while your house is on the market. If that's not possible, make sure everything is neatly organized and stacked so that the area feels spacious and able to accommodate any size passenger car, truck or van. Just like you stored valuables inside the home you'll want to do the same with anything in the garage whether tools, equipment or other items.

2. If your garage has shelving, peg boards, cabinets, work benches or other features make sure those items are clearly visible so buyers can see the added value.

3. Buyers will test your garage door opener so be sure it is fully functional.

4. Clean any oil drips off the floor. First spread sand or kitty litter over the oil spills to absorb the oil and after 24 to 48 hours you can sweep it away. Auto supply stores usually carry degreasers to help you remove the stains themselves although it may take a little elbow grease in the cleaning process.

5. If your laundry facility is in the garage showcase it as orderly and convenient by neatly organizing all detergent and laundry supplies and ensuring good spacing around the area. Keep the floor around the washer and dryer swept and clear from detergent or lint.

Applying the above and experiencing your garage through your buyers' eyes will help you visualize and maintain the space in the most appealing manner to attract buyers for your home.


For a FREE valuation of your home click here.

To search for homes click here.

Sandy Setliff is a Realtor® with JP and Associates Realtors®. She specializes in residential real estate sales in McKinney, Allen, Frisco, Anna, Melissa and Van Alstyne, Texas. She can be reached at 214 620 1615/cell, 972 375 9448/office or via email at [email protected]. To subscribe to my monthly email letter send a request to [email protected].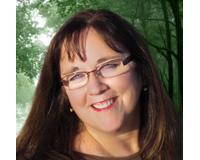 Author:
Sandy Setliff
Phone:
214-620-1615
Dated:
February 22nd 2014
Views:
1,016
About Sandy: Sandy Setliff, a longtime resident of North Texas, specializes in residential real estate sales in N...