Preparing Your Home For Sale The Kitchen
Many experts say that kitchens and bathrooms sell houses so you want to give those areas special attention as you prepare your house for sale. Here are a few thoughts to guide you in your preparations:

1. Remove all clutter.
a. Countertops need to give an impression of ample space. As much as possible remove or store appliances, utensils, spice racks, dishes, etc. A decorative item or two strategically placed for warmth and décor are OK but you want to create an image of clean space.
b. Magnets and messages on the refrigerator can be fun and functional but they detract from your kitchen's overall appearance so remove them while your home is on the market. Same applies to dishtowels hanging off the oven or refrigerator handle. Sometimes never-used, decorative towels can add to the warmth of a kitchen but usually it's best to put them away.
c. Get your garbage receptacle out of sight, preferably in the garage or under a cabinet (as long as it doesn't cramp the cabinet for space). Empty the garbage regularly and often to avoid any lingering smells.
d. If you have a portable island or cart you may want to store it as well. Again, the image of space is what you want to create so removing anything that detracts from that image should serve you well.

2. Clean all surfaces. Once you remove any extra items or clutter, give your kitchen a deep cleaning. If your counters or floors are tile, alkaline based cleaners often work well when cleaning the grout. Clean and shine all appliances including the front, sides, top…anywhere a surface is visible. You may even want to scrub the inside of your dishwasher door, at least make sure no detergent is crusted around the detergent receptacle. Light switches, back splashes, walls and even ceilings can be affected by cooking splatters so make sure they're clean, too. And potential buyers will open your oven and microwave so those need to be clean as well. Daily tend to your sink and fixtures as those have a tendency to get spotted and/or grimy. Also make sure your stovetop and burners are clean and fully functional.

3. Flooring needs to be thoroughly cleaned, then regularly serviced by sweeping, vacuuming and/or wet or wax shined. Depending on condition you may want to consider investing in some replacement. Cracked tiles can be individually and usually pretty affordably replaced by an expert. Kitchen carpeting can get stained or worn in a hurry which, of course, detracts from the image and perceived value of your home.

4. Fix dripping faucets.

5. Keep your disposal free from leftover smells by daily running a ½ lemon or a few drops of dish soap through it. The dish soap will foam up and give it a nice cleansing.

Buyers often consider the overall condition and cleanliness of your kitchen as a reflection on the rest of the home so make sure the impression you set is clean, functional and uncluttered!


For a FREE valuation of your home click here.

To search for homes click here.

Sandy Setliff is a Realtor® with JP and Associates Realtors®. She specializes in residential real estate sales in McKinney, Allen, Frisco, Anna, Melissa and Van Alstyne, Texas. She can be reached at 214 620 1615/cell, 972 375 9448/office or via email at [email protected].

To subscribe to my monthly email letter send a request to [email protected].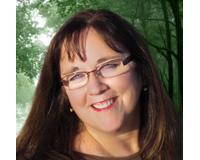 Author:
Sandy Setliff
Phone:
214-620-1615
Dated:
February 22nd 2014
Views:
1,650
About Sandy: Sandy Setliff, a longtime resident of North Texas, specializes in residential real estate sales in N...