Preparing Your Home For Sale Declutter And Deep Clean
Two very important first steps in preparing your home for sale are to de-clutter and deep clean. Too much furniture, too many knick knacks, crowded closets, dusty ceiling fans, stained flooring, or light switches with smudges or fingerprints all give the impression of a cramped space that needs a good cleaning and probably some repair. This is not an image that attracts buyers or brings you top dollar for your home. Whether you do it yourself, pay a professional or enlist the support of family and friends, de-cluttering and deep cleaning are essential. The following are some ideas to help you get started.

De-cluttering

Preparing your home for sale and your subsequent move creates a great need and opportunity to clean out, downsize, and get rid of things you've been holding on to but are not using. Today's world offers many options for getting rid of stuff. Whether you sell it on eBay or Craigslist, have a garage sale, give items away or donate to charity you have plenty of choices as to how you will dispose of excess items. Since you'll be moving, the more you de-clutter and get rid of now the less you'll have to move later. That translates to time, money or both. But if you just can't part with some things you can always box them up and store them neatly in your attic or rent a storage space. The important thing is to reduce the amount of stuff in your home to create an image of spaciousness. Ideally you want potential buyers to start visualizing their things in your home instead of yours. You can best do that by creating lots of space. Following are some ideas how to go about that.

1. In the kitchen clear off counters and store your appliances so that counter tops look expansive. A few decorative items can add color and atmosphere but don't overdo.

2. Pack away extra dishes. When you open your cabinet doors (and buyers will open them) dishes and supplies should be neatly arranged and not crowded. You always want to showcase that there is plenty of space.

3. Organize your flatware and utensil drawers.

4. Clean out and organize your pantry. Consolidate food items where you can. Once more, you want your buyers to see how much space there is.

5. Remove all magnets, calendars, note pads, pictures, etc. from the refrigerator.

6. Avoid hanging dishtowels off the range or refrigerator handles.

7. Clean out and organize those junk drawers whether they're in the kitchen, bathroom, laundry or anywhere else.

8. Clean out the cabinets and vanities under your sinks in the kitchen and bathrooms. Replace shelf paper that is stained, torn, cracked or just generally worse for the wear and then consolidate items that are stored under the sinks.

9. Organize the linens in your kitchen, bathrooms and bedrooms. What are the basic essentials that you really need and what will fit neatly on the shelves and in drawers? Think of store displays where towels and sheets are stacked nicely without crowding and with space in between…that's the image you want to create in your closets and drawers. Determine what you need to live, create that department store image then pack or give away excess items.

10. Clean out your clothes closets giving away items you haven't worn in the last season or two. Pack up and store off-season closing.

11. Pack, store or give away collections and knick knacks.

12. Remove approximately half of the books and other items on your bookshelves. Pack them away or get rid of them, then re-position items on the shelves.

13. Go through each room of the house (enlist the support of a family member or friend if you can't decide or are too attached) and remove excess furniture.

14. Daily remove newspapers after you've read them and clear out excess magazines from tables – one to three magazines is plenty on table tops.

15. Children's play areas should be as organized and neatly as possible. Pack or give away extra toys. You can also rotate toys that are available in the play room to provide variety for your children during this time.

16. Consolidate cleaning supplies in your laundry area.

17. The garage can be a dumping ground so be careful to keep it neat and organized. As in other areas, pack or give away excess tools and equipment to showcase the space in your garage.

Cleaning – Deep and Perpetual

Prospective buyers love a clean home. A clean home gives a sense of well-being and good repair. Start by deep cleaning your home then do maintenance cleaning throughout the listing period while the home is on the market. The following are some tasks to put on your cleaning to-do list.

1. Windows should be sparkling clean. If any are broken now would be the time to replace them.

2. Mirrors, glass cabinets and glass top tables should also sparkle.

3. All flooring should be cleaned. Investing in a professional cleaning service for your carpets will serve you well. Same with wood flooring. You can easily clean and scrub tile, alkaline solutions often work best on cleaning grout. Professional flooring specialists can replace individual tiles that are cracked.

4. Clean baseboards.

5. Woodwork should be wiped down with a dry cloth then polished with a scratch cover such as Olde English.

6. Ceiling fan blades should be dusted and cleaned along with the entire fixture. Replace any burnt out light bulbs.

7. Light fixtures should be thoroughly cleaned removing covers or globes to remove any dead bugs then exteriors polished.

8. Change your heating/air-conditioning filter often to help reduce dust in the home.

9. Clean walls removing fingerprints and scars.

10. Clean around light switches and door knobs.

11. Clean and polish drawer pulls in kitchens and bathrooms.

12. Remove all items from each kitchen cabinet and drawers, then clean the cabinet and drawer and replace the items. This includes the flatware holders in flatware drawers. Also clean the exterior of the cabinets.

13. Clean and polish all kitchen counter tops.

14. Clean and degrease vents and exhaust hoods.

15. Clean microwave and oven(s) thoroughly both inside and out.

16. Clean burner wells on stove, replace if necessary.

17. Clean and deodorize in and around trash/garbage areas in kitchen and/or utility room or garage.

18. Remove all items from each bathroom vanity and drawer, then clean the cabinet and drawer and replace the items and clean and polish the exterior.

19. Clean sinks and bathtubs polishing fixtures and drain plugs.

20. Clean toilet inside and out along with floor along base.

21. Clean grout around showers and tubs removing stains and mold, remove and replace grout as necessary.

22. Polish bathroom mirrors and glass shower doors to a shine.

23. Clean shower and tile or surface around tubs to a shine.

24. Clean and deodorize pet areas. Replace kitty litter often and remove litter box from sight if possible during showings.

25. Launder or dry clean window treatments.

26. Consider having upholstery professionally cleaned, many carpet cleaners provide this service.

27. Interiors of closets and shelving should be cleaned and possibly painted.

28. Remove cars from the garage then sweep and clean floors. Use kitty litter to soak up oil spills then a degreaser to clean.

29. Household odors can be addressed by scrubbing all hard surfaces and/or using an ozone generator.

De-cluttering and deep cleaning are essential steps in preparing your home for sale. Continue to address floors, bathrooms, kitchens and other areas regularly giving your home a quick perusal and any needed attention prior to each showing. Kitchen sinks should always be free of dishes and clean, bathrooms should be clean and fresh as well.

Keeping your home competitively clean and presentable to potential buyers will bring you the most return on your investment.

For a FREE valuation of your home click here.

To search for homes click here.

Sandy Setliff is a Realtor® with JP and Associates Realtors®. She specializes in residential real estate sales in McKinney, Allen, Frisco, Anna, Melissa and Van Alstyne, Texas. She can be reached at 214 620 1615/cell, 972 375 9448/office or via email at [email protected].

To subscribe to my monthly email letter send a request to [email protected].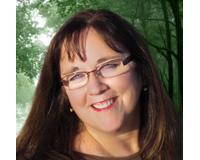 Author:
Sandy Setliff
Phone:
214-620-1615
Dated:
February 22nd 2014
Views:
13,339
About Sandy: Sandy Setliff, a longtime resident of North Texas, specializes in residential real estate sales in N...