Preparing Your Home For Sale Specialty Rooms
Game Rooms, Media Rooms, Studies and Laundry Rooms...if you are fortunate to have specialty rooms they can be great features to make your home distinctive and attract to buyers. Showcase them for what they are: added value to the home. The tips below will help you best maximize the buyers' experience of each space.

Game Rooms

1. If your game room is equipped with a pool table, foos ball table, pin pong table, poker table or other such equipment make sure it hasn't become a collecting ground for miscellaneous items. Clean tables off and make them look game ready.

2. Organize accessories in a decorative manner drawing attention to this being the fun zone.

3. Clean and shine tables and accessories.

4. If you have cabinets or shelving with board games make sure they are neat and organized, not just piled on the shelves or in the cabinets.

5. Pay close attention to flooring as spills often happen in the fun zone then are forgotten and hidden under the tables and chairs. Do any necessary cleaning or repairs to flooring.

Media Rooms

1. Relaxation is the ambiance you want to create in your media room. Whether you have chairs or couches make them look as comfortable and inviting as possible and if the room feels cramped, remove some things to storage.

2. Put away excess pillows, blankets or throws that can tend to accumulate on family movie night.

3. Organize your DVDs, CDs and other media to create a neat presentation.

4. Unless you are planning on including your media equipment as part of the sale be sure to exclude it in the listing information.

Studies

1. Since this is usually a place where work gets done present it accordingly by clearing off the desk or work station and removing any furniture that doesn't contribute to an office environment. While Aunt Gertrude's buffet may have worked in the study for you, unless you've converted it to bookshelves or functional equipment storage it's probably time to store it while your home is on the market.

2. Books, equipment and supplies on shelving should be neatly arranged and uncluttered.

3. Power cords to a multitude of devices with a multitude of expansion plugs or extension cords can create an image of a lack of power for equipment. Unplug and store any unnecessary devices.

4. If the space allows staging then a comfortable chair with a warm lamp beside it is a nice touch.

The Laundry Rom

1. Once again, organization and de-cluttering are important. Consolidate any duplicate cleaning products if you can and organize your supplies neatly.

2. Clean all leftover detergent or soap scum from washing machine surfaces giving it a nice shine.

3. Dust off your dryer removing all leftover lint.

4. If you have a sink in your laundry room keep it clean and clutter free as well.

5. If your laundry room doubles as a pantry or other storage keep it organized and neat.

Specialty rooms bring added value you your home. Help buyers see the value by showing them the wonderful features of the space.


For a FREE valuation of your home click here.

To search for homes click here.

Sandy Setliff is a Realtor® with JP and Associates Realtors®. She specializes in residential real estate sales in McKinney, Allen, Frisco, Anna, Melissa and Van Alstyne, Texas. She can be reached at 214 620 1615/cell, 972 375 9448/office or via email at [email protected].

To subscribe to my monthly email letter send a request to [email protected].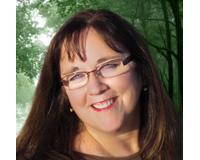 Author:
Sandy Setliff
Phone:
818-519-3670
Dated:
February 22nd 2014
Views:
1,043
About Sandy: Sandy Setliff, a longtime resident of North Texas, specializes in residential real estate sales in C...