Preparing Your Home For Sale The Backyard
Backyards come in all shapes, sizes and have a variety of uses from entertainment to functional gardening to recreation. As a seller your job is to help your buyers experience the backyard for its best use. If the yard is large and can accommodate a variety of functions it will likely serve you well to define the areas for each function. What you want to avoid is an undefined space where everything runs together and creates confusion which can be stressful. The following points should be considered when preparing your backyard when listing your home for sale.

Outdoor Living Spaces

1. Clean any oven, grill, refrigerator, cabinets and counter tops just like you would the kitchen.

2. Outdoor furniture that is exposed to the elements can accumulate dust, dirt and grime quickly. Regularly dust off and/or clean your outdoor living space as necessary.

3. Clean out an outdoor fireplace just as you would an indoor fireplace. Buyers are looking for the whole house to be clean, in good repair and well attended to.

Swimming Pools

1. Clean pools are a must. Keep your equipment maintained and running so that your pool is sparkling clean.

2. Repair any tiles than may be cracked.

3. If you have a water feature make sure it's operational and running when the home is being shown, it will help showcase your pool for all that it is.

4. Put away beach balls, floats, etc. – you want your buyers looking at your pool, not the toys.

5. Be sure any deck or lounging chairs are arranged in a pleasing, purposeful manner.

6. Store your equipment out of sight if possible, if not, make sure it's neatly arranged.

7. Clear leaves and other debris from the pool every day.

8. If the home is being shown at night, turn on the pool lights to create a warm, inviting ambiance. Patios and Recreational Areas

1. Keep patios swept and clear of debris.

2. Furniture, grills and other recreational equipment should be clean, in good repair and well positioned for best effect.

3. Porch Swings, children's playground equipment and play houses should be in good repair, especially if they are staying with the home. A good paint job, oiling any squeaky parts, replacing frayed ropes and missing parts will help the appearance. If the swing, equipment or playhouse is an eyesore that cannot be repaired then remove it.

Flower beds and Gardens

1. Remove any plants, flowers or shrubbery that is dead or diseased looking.

2. Trim Shrubbery and trees if needed.

3. Planting a few flowering plants can add color and warmth to your yard.

4. Mulch in flowerbeds creates a neat, well-cared for look.

5. Weed gardens and flower beds.

6. If you have raised beds for vegetables or herbs give attention to any needed repairs to any planter boxes.

7. Make sure borders for flower beds are in good order. If necessary replace stones, bricks or plastic borders that are missing or broken.

Other considerations

1. Fences and gates should be in good repair. Replace any missing boards and repair latches and hinges as necessary.

2. Fill any holes created by dogs trying to dig under fences. Speaking of dogs, dog residue must be regularly cleared from the yard. Kennels or pens should be consistently cleaned as well.

3. Power washing or re-staining a wood fence can freshen the appearance.

4. Clean out fountains and bird baths.

5. Most yard art, statues and ornaments should be stored away so that your buyers are looking at your yard and not your decorations. This will also help avoid any assumptions that your décor stays with the home.

6. Straighten the wood pile restacking wood as necessary to look neat.

7. Remove anything from the yard that is unsightly and doesn't have a function: piles of limbs, rocks, leaves, broken tools, unused or broken flower pots, children's toys, obsolete furniture, etc.

8. Storage sheds should be in good condition along with all parts such as doors, latches, windows and electricity. Consider painting if necessary.

9. Keep leaves and seed pods raked from your yard and cleared out of your gutters.

10. Trim trees as necessary to keep them from touching the roof of your home.

Backyards are often considered and used as extra living space. Do all you can to make yours welcoming and attractive to potential buyers.


For a FREE valuation of your home click here.

To search for homes click here.

Sandy Setliff is a Realtor® with JP and Associates Realtors®. She specializes in residential real estate sales in McKinney, Allen, Frisco, Anna, Melissa and Van Alstyne, Texas. She can be reached at 214 620 1615/cell, 972 375 9448/office or via email at [email protected].

To subscribe to my monthly email letter send a request to [email protected].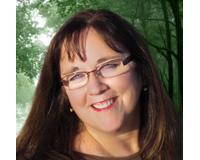 Author:
Sandy Setliff
Phone:
214-620-1615
Dated:
February 22nd 2014
Views:
1,463
About Sandy: Sandy Setliff, a longtime resident of North Texas, specializes in residential real estate sales in N...