Preparing Your Home For Sale The Bathrooms
As mentioned in a previous post, it's often the kitchens and bathrooms that sell a house. That's why it's important for your bathrooms to be exceptionally clean and attractive. Many buyers these days are looking for an oasis in an on-suite master bath so anything you can do to create an ambiance of relaxation and serenity will be a plus. Candles, light fixtures, flowers and decorative towels can contribute to the mood, but don't over-do and create clutter. Just as in the kitchen, you want to create an image of space. The following tips will help you prepare your bathrooms for the big sale.

1. Bathrooms must always be kept clean, fresh and odor free. Inspect your mirrors and fixtures daily for spots created by toothpaste splatters or hairspray. Keep a spray bottle of glass cleaner and a roll of paper towels handy for a quick polish. If spots are permanent on a fixture consider replacing the fixture to ensure an image of pristine condition and working order.

2. Repair or replace any faucets that are dripping or in faulty condition and any drain plugs that aren't functional. Attend to slow draining sinks, tubs and showers

3. Store toothbrushes, toothpaste, make-up and other toiletries out of site in a drawer or under the sink…but do it neatly!

4. Buyers can be automatically repelled by the condition of tubs and showers. Remove all soap scum from glass shower enclosures, doors, soap dishes and shelves. If the caulk is peeling or has mildew stains then replace it. Make sure your bathtubs are sparkling clean and if necessary replace the caulk or grout that can tend to erode around the edge of the tub.

5. Now is the time to repair or replace a loose toilet seat or the commode itself if there are issues.

6. Check all towel racks and toilet paper dispensers to make sure they are securely fastened to the wall. These are relatively inexpensive items to replace if you find they are in disrepair and worth the investment to assure your buyers that the home is well cared for. Make sure any towels hanging on towel racks are clean and neat.

7. Remove all prescription drugs and valuables from medicine cabinets, counters and drawers. Secure them in a locked cabinet or box for safe keeping.

8. Keep linen closets and vanities neat and well organized…you can be sure prospective buyers will open and examine them.

9. Inspect walls, vanity tops, floors and baseboards for dust, dirt, spots created from soap, hairsprays or perfumes.

10. Keep floors swept, scrubbed and/or vacuumed and any bath mats or rugs clean and neat as well.

When it comes to bathrooms your goal is showcase these areas as super clean, neat and well maintained.


For a FREE valuation of your home click here.

To search for homes click here.

Sandy Setliff is a Realtor® with JP and Associates Realtors®. She specializes in residential real estate sales in McKinney, Allen, Frisco, Anna, Melissa and Van Alstyne, Texas. She can be reached at 214 620 1615/cell, 972 375 9448/office or via email at [email protected].

To subscribe to my monthly email letter send a request to [email protected].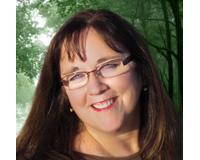 Author:
Sandy Setliff
Phone:
818-519-3670
Dated:
February 22nd 2014
Views:
1,107
About Sandy: Sandy Setliff, a longtime resident of North Texas, specializes in residential real estate sales in C...