Preparing Your Home For Sale Curb Appeal
As they say, you only have one chance to make a first impression and this applies to how potential buyers view your home. Some buyers will not even enter a home or give it a chance if they don't like what they see on the outside.

Here's an exercise to help you see your home through the buyers' eyes: clear your mind of your personal perceptions, memories and your attachments and investments in painting, landscaping, outdoor décor, etc. and drive up to it imagining you're seeing it for the first time. Ask yourself these questions:

1. What is the first thing you notice when you drive up? If it's something good you might want to play that up in the listing. If not, think about how you can address it and turn a negative into a positive.

2. What is the overall condition impression your home creates? Consider everything from curb to front door along with all things visible on the lot including the mailbox, landscaping, paint job, trim, gutters, windows, shutters, doors, front porch, ornamentation, driveway, fencing, sprinkler heads, faucets… everything. If the overall impression isn't something along the lines of "this is a nice house that's in good repair" then note the items that need attention and start addressing them yourself, through a good handyman, or both.

3. How do your lawn and landscaping look? Manicured? Free of weeds? In healthy condition? It's amazing what a good mow job, a little weeding and a bag or two of mulch can accomplish.

4. Is the front porch clean and inviting or is it cluttered and unkempt? Keep it swept and clear away anything that someone else might see as clutter. If you have decorative items on your porch (planters, benches, etc.) make sure they're clean, polished and in good repair.

5. Clean your front door and polish any brass kick plates, knockers or knobs. It may need a touch up paint job or even painting it a new color that is contrasting yet complimentary to the color of the home.

6. Lighting – make sure it's clean and in working condition.

7. Remove any wasp or mud daubers' nests.

Ensuring your home has positive curb appeal will help it stand out among the competition and attract the most number of buyers.


For a FREE valuation of your home click here.

To search for homes click here.

Sandy Setliff is a Realtor® with JP and Associates Realtors®. She specializes in residential real estate sales in McKinney, Allen, Frisco, Anna, Melissa and Van Alstyne, Texas. She can be reached at 214 620 1615/cell, 972 375 9448/office or via email at [email protected].

To subscribe to my monthly email letter send a request to [email protected].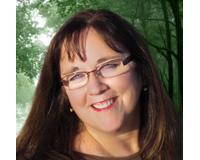 Author:
Sandy Setliff
Phone:
818-519-3670
Dated:
February 22nd 2014
Views:
2,415
About Sandy: Sandy Setliff, a longtime resident of North Texas, specializes in residential real estate sales in C...