Preparing Your Home For Sale The Entryway Or Foyer
Curb appeal is the first impression of the outside of your home, the entryway or Foyer creates the first impression of the inside of your home. As the front door opens and you enter, what are your first impressions? What is the first thing you notice? Is it a focal point piece of furniture, a light fixture, beautiful floors or it could be a sound or a smell? Again, if what you see in your first impression is positive, play that aspect up. If it's a drawback then address it. Here are some things to think about with a few remedies or solutions to drawbacks.

1. Overall visual impression: spacious, cozy or cramped? Whether it's a separate foyer or an entry into a living or family room visual space is important. Spacious feels great and is the impression you want to create. Even a small space that feels cozy and warm works. It's the impression of "cramped" that will need attention. Removing a piece or two of furniture, pictures and especially coats, shoes, etc. that can tend to accumulate in an entryway will help address that cramped feeling.

2. If your floors are a showcase feature consider removing any rugs or mats, then clean and shine the floors so they can be a draw for your potential buyers.

3. Staircases can often be the first thing people see when they enter a home. Give attention to the carpet removing any stains, paint or stain any worn spots on any wood. Polish or wax metals and wood , clean (and paint if necessary) dirty walls and handrails. Also, make sure that the banister is secure and doesn't wobble when someone grabs onto it.

4. Assess the lighting in your foyer. Sometimes adding a new fixture or relocating a decorative lamp to the area can create the a brighter effect. Make sure the fixtures, lamps and switches are clean with all bulbs operational. Replace any bulbs that are burned out immediately to avoid even the slight impression of lack of maintenance.

5. Keep the floors clean. It may be necessary to have your carpets cleaned, then vacuumed regularly. Sweep and shine any wood or tile.

6. Make sure any mirrors, pictures or other wall hangings are clean, dusted and free of fingerprints.

7. Clean your baseboards.

8. Give attention to the front door itself, both interior and exterior. That means using window cleaner on any glass, clean and/or polish door handles and make sure the dust is washed away from any ridges.

9. Listen for any sounds that may need attention: oil hinges to eliminate creaking doors and tighten screws on things that rattle.

10. Other ideas that can add to an entryway include mirrors, a piece of furniture or art as a focal point, fresh flowers or a live plant, and an area rug if it doesn't hide or detract from nice flooring.

11. Lastly, keep your home smelling clean and fresh. Sometimes the 'aroma' of last night's dinner can linger. Scented candles, Scentsy burners or air freshener can help but keep it light! Too much fragrance can be a deterrence.


For a FREE valuation of your home click here.

To search for homes click here.

Sandy Setliff is a Realtor® with JP and Associates Realtors®. She specializes in residential real estate sales in McKinney, Allen, Frisco, Anna, Melissa and Van Alstyne, Texas. She can be reached at 214 620 1615/cell, 972 375 9448/office or via email at [email protected].

To subscribe to my monthly email letter send a request to [email protected].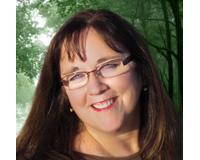 Author:
Sandy Setliff
Phone:
818-519-3670
Dated:
February 22nd 2014
Views:
1,496
About Sandy: Sandy Setliff, a longtime resident of North Texas, specializes in residential real estate sales in C...