Procrastination Makes Me Wait and Keeps Away Great
Altogether now (to the tune of Carole King's 'Anticipation'):
Procrastination, Pro-cras-tin-na-a-tion
Is making me wait
And keeps away great…
Yesterday I told myself I would get a certain task done by noon today. At ten minutes to twelve I hadn't started. On a more positive note I can report that I did get in gear and the task was finished by 2:25pm. Not great, but it did get done. However, I procrastinated away the morning before starting it. Please don't associate that with sleeping till noon, watching TV, updating my iTunes library or other activities along those lines. I was busy. You could even say I was productive...but I didn't get that one thing done that I had told myself I would do by noon. I have to admit, in times like these I do not feel great.
Most of us procrastinate in some form or another. You can fill in the blank as to what your area of procrastination might be. It may be personal, professional or both: completing a monthly expense report, daily exercise, balancing the check book, writing a personnel evaluation, deferring maintenance on the house or car, polishing your shoes…you name it.
If you're one of the few that doesn't suffer from procrastination, congratulations! Please move to the bottom of this post and share how you avoid procrastination. Admittedly I have not fully arrived in this area and speak as a fellow traveler on this anti-procrastination journey. So for the rest of us, below are some of the strategies I have to revisit when the ugly monster of procrastination rears its head.
1. The Nike principle. Fill in the blank here: Just ___ ___! Sounds so simple and it is, however simple and easy are not the same thing. It's easier to do the things I like or that provide immediate gratification. But if I focus on the simple thought that I can cross this off my list in 2 ½ hours if I'll just engage and get busy, that can help me move toward tackling it and getting it done.
2. Do something. At times doing all of 'it', whatever 'it' is, can be overwhelming. Here I borrow a phrase coined by my brilliant little sister: anything is something, and something is anything. It's amazing how activity, regardless how big or small, can attract additional energy. It can also break the immobilization factor. So do something. Anything. If you don't know where to start, make a list of the steps/tasks required to complete the job, that's something. Then you can pick one or two of them to complete daily until the job is done or finish the whole list or anything in between. Just do something and anything is something.
3. Turn off your email notifications or close out of your email program completely. Yes, this is a no-brainer (most of these are) but it really helps curtail distractions. I was also told there is a way you can block yourself from accessing certain websites at timeframes you specify during the day if Facebook, Twitter, or other surfing activities are temptations.
4. Be on the lookout for and combat perfectionist thinking …waiting for the perfect time, the perfect circumstances, the perfect resources or tools, being perfectly inspired…those events rarely come together at the same time and waiting for one or the perfect combination of them will impair your progress. Again, the first two points above. And #1 could be amended to "Just do it…and it doesn't have to be perfect" unless of course you're a brain surgeon or something.
5. Set a deadline and tell someone about it. Interesting how accountability can help, especially if I tell someone I respect. Better yet, if I ask them to follow up with me and I know I'll have to face them with an answer of yes or no I'm much more likely to meet the deadline. Funny, I won't do some things for myself but I'll do them if I have to own up to someone else about it.
6. Give yourself grace (you'd probably give it to someone else). And celebrate your victories, even and especially the small or lesser ones. This one goes along with the avoidance of perfectionist thinking. OK, so I didn't get my task done by noon, but I did get it done today.
7. (Kindly) Self assess and keep working toward your goals. Don't beat yourself up, but do evaluate how you can do better next time, craft a strategy and work toward your desired outcome. For example, next time I won't engage with the other things on my priority list, my email, etc. until I've accomplished the #1 task.
8. And for proactively preventing procrastination: Collect quotes that motivate you and review them regularly and when you feel yourself slipping and need a boost. Here are a few of my favorites:
Sometimes it's the smallest decisions that can change your life forever.
-Keri Russell
Do not wait for ideal circumstances or the best opportunities, they will never come.
-Janet Erskine Stuart
Words are nothing, but words' power lie in deeds. Be a person of action.
-Mali Oriot Mamadu Konyate
When it comes to home ownership, and buying or selling a home, there are some things you don't want to procrastinate about. Here are a few:
1. Preventative Maintenance – on your heating and A/C, water heater, other appliances and systems, and this includes updates…procrastinating in these areas can cost you a big chunk of change all at once (like if it's time to sell) and if something breaks, usually more in the long run.
2. (Speaking of Preventative Maintenance) Buy a Home Warranty. You can buy one anytime, not just at the point of purchasing a home and every home owner should have one. If you need the names of Home Warranty companies call me.
3. Pre-qualification – if you're planning on buying a home, unless you're paying cash, get pre-qualified for a loan. This gives you a realistic view of what you can afford and can save a lot of time in the purchase process. Some listings require a pre-qualification letter before potential buyers can even see the home anyway. If you don't have a mortgage broker, I can refer you to one who is happy to help with this, and with no obligation.
4. Waiting until the market 'gets better' – there are good deals in every market and you can position yourself to be on the receiving end of a good deal whether you're a buyer or a seller. If you need help with this one call us, we can tell you how.
Sandy Setliff is a Realtor with JP and Associates Realtors. She specializes in residential real estate sales in McKinney, Allen, Frisco, Anna and Melissa, Texas. She can be reached at 214 620 1615, via email at [email protected] or visit her website at www.sandysetliffhomes.com.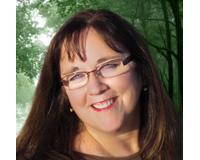 Author:
Sandy Setliff
Phone:
818-519-3670
Dated:
January 9th 2012
Views:
2,305
About Sandy: Sandy Setliff, a longtime resident of North Texas, specializes in residential real estate sales in C...