Ready For Some Bluebonnet Pictures
Bluebonnets Anyone?
On my walk each morning I walk by an area that looks like a bed of weeds that needs to be mowed but I know the secret about this special patch of "weeds". In April it becomes a beautiful bed of bluebonnets.
This year I decided I should take the kids to a bluebonnet field to take photos. In my research I found that not to far from the Frisco area we can be in a wonder of bluebonnets. Ennis was designated by the 1997 State Legislature as the home of the "Official Texas Bluebonnet Trail" and was designated the "Official Bluebonnet City of Texas.". From April 1-30, Ennis showcases over 40 miles of mapped driving Bluebonnet Trails sponsored by the Ennis Garden Club. These trails are the oldest such trails known in the state, and tens of thousands of visitors make the short trek to Ennis to view this wonderful wildflower show. The Ennis Garden Club will drive the trails to check the bloom status each week starting the first of April. The Club then reports to the EnnisConvention and Visitors Bureau about the latest status of the bluebonnets so that visitors can be well informed where the best flowers are on the trails at the time of their visit. Each year, the bluebonnets will appear on different trails as these are natural to the area. In Ennis, the bluebonnets typically peak around the 3rd week of April, according to the Ennis Garden Club. This can vary year to year due to weather conditions and terrain, so please check this website or call 972-878-4748 before your visit. The Ennis CVB will be open in April Monday - Friday from 8am - 5pm, Saturdays 9am - 5pm, and Sunday 11am - 5pm. On Ennis Bluebonnet Trails Festival, the Ennis CVB will be open from 8am - 5pm.
Not a great photographer? Me either! Jina Armstrong of Jina Armstrong Photography gives a few tips that may make your "Bluebonnet photography" a little easier!
1. Always try to have the sun located to the side of or behind your subject, direct sun in the face of a person will not be a flattering image.
2. Use a flash! I know it sounds crazy on a bright day, but with the sun behind your subject their faces will be shadowed. By using the flash on your camera you can light up your subject and still capture the beautiful bluebonnets.
3. When photographing people in the bluebonnets, zoom in enough to see your subjects, don't worry the bluebonnets will make a statement, even if only a few of them show!
4. When photographing a landscape setting , be sure to zoom out enough to catch a little of the sky, this will give you a sense of how grand your view was!
5. It is always a good idea to include some other "thing" in your bluebonnet shoot. Try to find an old fence, barn, Indian paint brushes. Nothing says Texas like those types of shots
6. ALWAYS take a macro shot!! (Close up) get down on the ground and shoot level, zoom in as much as you can! This will be a beautiful image!! You will be able to see each little "bonnet". This shot may take a few attempts, of holding still and getting in just the right position, but it will be worth the effort! I hope this will help you stop and take some time to enjoy the bluebonnet beauty this month.
Information gathered from visitennis.org
Considering buying or selling a home? York Sinclair Realty Group would love to help! Give us a shout at 469-343-1400 or email us at [email protected] to find out what your home might be worth in this incredibly HOT Market! In the meantime be sure to check out: www.yorksinclair.com for your home buying/selling resources.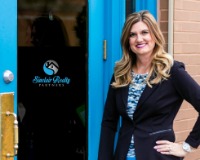 Author:
Rene Sinclair
Phone:
972-816-9816
Dated:
April 9th 2015
Views:
1,973
About Rene: Originally from Phoenix, Arizona, by way of Conway, Arkansas, René got to Texas as soon as she coul...