Real Estate and Social Media
In the early 2000's we called it "e-business" now the trend is called Social Media. The adoption of social media is a driving force of change for real estate agents in 2012. As agents amplify their sphere of influence with their own websites, blogs, and social network presence we will see deep impacts in every aspect of business, including email, promotions, public relations, and advertising. Competence in technology is becoming the norm for real estate professionals. It's now all about how we as agents stay on top of technology and how we are able to integrate it into our daily business practices in a useful way.
I think not only are agents becoming more tech savy but so are consumers. Consumers are using social media and social search to gain knowledge and connect with agents. This additional social layer such as Google, Trillia, and Zillow are avenues consumers are using to search for professional agents. Consumers want proof that their agent is an expert and trustworthy. Agents having strong online profiles with client testimonials will gain more trust of connected consumers.
Social networking is not a numbers game. It is about WHO is in your sphere influence. The new tech tools and trades of the industry are focusing more on client conversion rather than lead generation. The primary focus now is networking and proscpective practices that can convert leads into real business. It is predictied that in 2012 the agents with the best lead generation tools and management tools will win the race! It is not how you earned the lead but how you managem it. With mobile apps, advanced lead-generation systems, social networking, and industry sites makes selling real estatat "smarter not harder"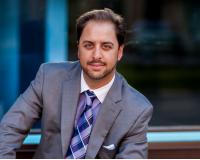 Author:
JP Piccinini
Phone:
480-980-9025
Dated:
January 23rd 2012
Views:
3,478
About JP: JP Piccinini is CEO and Founder of JP and Associates REALTORS (JPAR), Founder and CEO ofOdasi Real E...