Realtorcoms Top 5 Housing Predictions For 2015
Riding on the tail of Leah Shafer's post yesterday on the past year in Texas real estate, today Realtor.com released its predictions detailing predictions for 2015. In their top 10 list of real estate markets to watch for next year Dallas-Fort Worth is expected to make big gains.

1) Millennials will drive household formations: As we millennials grow up and get out of the roommate game, we're going to take advantage of low mortgage rates and affordable housing markets. "Households headed by millennials will see significant growth as a reflection of economic gains," the report stated. "Millennials will also drive two-thirds of household formations over the next five years."

2) Existing home sales will increase +8 percent: Buyers, motivated by the expectation of rising rates and home prices, will choose 2015 as the year to buy, but instead of focusing on new construction like they did in 2012, homebuyers will look to existing homes. Baby boomers will drive many home sales as they downsize, and millennials will make up 65 percent of first-time sales in 2015.

3) Home prices will increase between 4 and 5 percent: It's your regular story of low inventory and high demand lead by job growth. This will be a problem for the markets where you'll pay $500K and up for a closet with a glorified half bath like San Francisco and San Jose, Calif. Of course, this will also make more affordable markets like Dallas, Houston, and Atlanta more attractive.

4) Mortgage rates will end the year at 5 percent: Rates are forecasted to increase toward the middle of next year, so look for a robust spring buying season. That's when I'd plan to list a home, for sure. There will be an uptick in more creative financing as demand increases ahead of forecasted rate hikes.

5) Home affordability will drop 5 to 10 percent: With higher prices, higher demand, rising rates, and yet still slow-to-catch-up salaries, expect fewer people in all to be able to afford a home. Incomes are expected to increase next year, but it's yet to be seen if that will prove a measurable impact in overall affordability.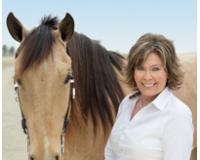 Author:
Deborah Boyd
Phone:
940-368-1306
Dated:
December 5th 2014
Views:
998
About Deborah: My family has lived in North Texas for generations so I personally know the residential areas of Fri...