Reminders From Zoe
Before I was a real estate agent, I was a veterinary technician at an animal hospital in California. The experience was rewarding and I witnessed many wonderful miracles and more heartaches than I care to remember. One of those heartaches was when an animal got the diagnosis of cancer. They endure the same cancers and their owners face the same treatment options given to humans. While difficult to present these options, I never knew how truly heart-wrenching it was to be on the receiving end. Until recently.
Now it's me on the other side of the treatment table with my dog. Zoe is my outspoken, demanding, diva boxer that's seven years old. She is finicky, funny, and a total love bug. She's been my companion and is definitely one of the family so I was naturally concerned when she developed a lump on her right front leg earlier this year. A simple surgery removed it but it promptly came back. That's when the prospect of cancer crept into my thoughts.
Now it's me being presented with treatment options and estimates and eating my words of how I'd never pay thousands on veterinary services. Surgery was completed a few days ago and chemotherapy starts in a couple of weeks. The outcome is very favorable. Regrets? Just look at those big brown eyes and tell me how I could have any regrets. Not possible!
So, what does this have to do with real estate? I've been on a roller coaster of emotions much like my clients experience when buying or selling a home. Like our pets, our homes become a part of us. Homes give us shelter, safety, and provide a backdrop where memories are formed. Our home is where we feel comfort and we care for our home as if a part of the family. Like our pets, we love our homes.
So this experience has reminded me to remember there's two sides to every transaction. I'm reminded that what may not seem important one day may be my client's only focus the next. I'm reminded of my duty to calm fears and anxieties that all buyers and sellers experience. Most of all, I am not only reminded, but I promise to listen, advise, and be the professional you rely on for all your real estate needs. Contact me. I'll be with you every step of the way.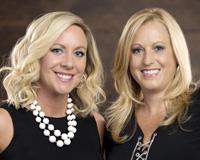 Author:
Go 2 Girls Realty
Phone:
469-443-6537
Dated:
September 13th 2013
Views:
2,140
About Go 2 Girls: Whether you are looking to find the perfect home, or buying and selling real estate to build your pr...