Rent VS Own And Zero Down Payments
When looking at renting the question must be asked..... "Why are you renting?"
Common Answers:
1) For some it is simply that they have themselves tied up in another mortgage (possibly in another state)
2) Others it may be their credit situation
3) MOST think they need a lot of money to purchase and have assumed they would not be able to do it.
If you are a first time home buyer and have never gone through the home buying process, it can be scary. This is why you have a professional here to guide you.
FAQ:

1. Do I pay for a realtor when purchasing a home?
Answer: No. Whether buying new or preowned the buyer does not pay the realtor.
2. Why should I buy now?
Answer: Interests are low (but climbing) and this effects your monthly payment! Client's often have goals. Are you telling yourself would interested in homeownership in the next couple of years? Well in the next couple of years interests will, most likely, be high and you would have a higher monthly payment.
3. I hear the market is crazy and have been told I would have to compete in multiple offer situations and I will not be able to compete because I don't have much cash. How would I even be able to FIND a home?
Answer: Not every area is a multiple offer situation. In fact, most are not. Specific homes in specific areas meet the criteria of "multiple offer situation". There are plenty of areas with reasonable pricing that we can find you a home without a hassle.
4. I don't have money for a down payment on a home. How would I even be able to buy a home?
Answer: There are homes all over the DFW Metroplex, that are BRAND NEW and they require ZERO down payment.
5. My payment is going to be more than my rent payment. How can I afford it?
Answer: Actually, you are mostly likely paying $200-$300 more a month to rent than to own. Not mention you are paying deposits and if you have pets, even more deposits.
6. My credit isn't so great. How would I get pre approved?

Answer: When was the last time you checked? I have mortgage providers who can be in the range of 580. Your median credit score is what they go off of and NOT your lowest.
Have you ever TRIED to get pre approved for a home loan? Have you spoken to a mortgage professional or Realtor that has been willing to take the time to explain the process to you? As a Realtor I have many mortgage professionals that are trusted and respectful of your needs. Why not try and have a chance at home ownership? This is the time and you might be surprised.
BIGGEST QUESTION I HAVE FOR YOU.... WHY HAVEN'T YOU CALLED ME?
I'm here to help you get where you and your family want to be 972-838-6985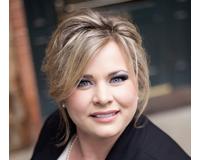 Author:
Missie Craig
Phone:
972-838-6985
Dated:
January 29th 2016
Views:
1,553
About Missie: Missie Craig is consistently in the top 5% of her brokerage and an award winning Agent. Her team, Cr...