Resources And DIY Packing Tips For Your Move
Since schools are letting out for the summer we're entering the busiest season of the year for moving. Here are a few resources and DIY tips for packing and preparing for the big move.

Strategize and Organize

Whether you want to group things by room, function, or immediate need for use when you arrive at your new home; start with a plan for organizing and labeling your boxes and packing process. You're likely going to need a few tools such as screwdrivers and hammers at many stages of the move so make sure those items are readily available throughout the process and after you arrive at your destination. After a long day of moving furniture and other household goods it's a real bummer to not be able to put your hands on the linens so you can take a shower then hit the rack. Think about what you will need and when as you fill and label your boxes. And speaking of boxes…

Boxes, boxes, boxes…

In addition to U-Haul; Sams, CostCo, Home Depot and Lowes all sell boxes and packing materials. Some sell full moving kits based on number of boxes or size of home (2 bedroom, 3 bedroom, etc.). Besides boxes these kits can provide bubble wrap, packaging tape, a marker to derail the post-move 'which-box-is-it-in' syndrome and a few other extras. There are the traditional small/medium/large/extra-large boxes along with some pretty nifty specialty boxes such as wardrobe boxes where you can move your clothes hanging up, picture frame/mirror boxes, TV/Microwave boxes, electronics boxes, lamp boxes, file boxes, book boxes…just about any size, shape or function is available. My favorite? U-Haul's dishsaver boxes and kits. It's the only way to go when packing and moving your dishes. The kits are equipped with foam pouches for your dishes, cell dividers and of course, the box. If you lean to the frugal side there are many free sources of boxes as well. If you're going to raid your local stores your best bet is to talk to one of the managers to find out when you can take used boxes off their hands before they hit the dumpsters. You can also contact Realtors and ask if they have any clients moving in or watch for moving trucks in your neighborhood and offer to haul away any used packing materials. This can actually be a service in those areas where trash companies limit the amount of boxes they will haul away.

Packing materials…

Most of the above mentioned stores will be happy to sell you roll upon roll of bubble wrap, packing plastic to wrap around furniture, packing peanuts, and packing papers. But you probably have more packing materials around your home than you realize. If you receive newspapers or grocery store ads in your mailbox start saving them for use when packing. Bed pillows, couch cushions, blankets, sheets, comforters, towels and even clothes can provide good protection for your breakables. And here's a creative tip: if you have files such as old IRS docs you need to clean out and shred, use a strip shredder (vs. cross cut) then recycle the paper strips as packing materials.

Miscellaneous tips…

Consider the weight of items going in those boxes (and your back!) and pack accordingly. Heavier items in the bottom and lighter items in the top. Use small boxes for books, as they can get really heavy...even paperbacks. Clothes chests don't have to be emptied and can easily be wrapped in plastic with your clothes in them. No unpacking necessary. Moving is also a great time to clean out and give away. Whether you're into garage sales, donations to charity or sharing things with friends you'll save time, money and space by paring down and traveling light. Lastly, take good care of yourself! Sleep well, eat well and also find some time to play well to make your move manageable. This too, shall pass and before you know it you'll be enjoying life in your new home.


Sandy Setliff is a Realtor® with JP and Associates Realtors®. She specializes in residential real estate sales in McKinney, Allen, Frisco, Anna and Melissa, Texas. She can be reached at 214 620 1615/cell, 972 375 9448/office or via email at sandysetliffhomes@gmail.com.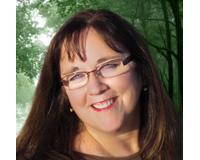 Author:
Sandy Setliff
Phone:
214-620-1615
Dated:
June 1st 2013
Views:
2,148
About Sandy: Sandy Setliff, a longtime resident of North Texas, specializes in residential real estate sales in N...