Resources For Incorporating Organization Into Home Decor
In this age of information, technology, gadgets and toys (not just the ones for kids) we tend to accumulate a lot of "stuff". Keeping ahead of the clutter can present challenges. One way to address those challenges is to incorporate some organization into your home décor. Whether you have a DIY bent and enjoy creating things for yourself or you prefer the retail therapy approach there are many resources and options available to support you in keeping your home organized and uncluttered. Here are a few:

The Container Store 's Annual Elfa Sale - If you need storage solutions for your closet, kitchen or garage (and other places as well) the Elfa sale has much to offer. Elfa is a unique product designed with mix and match components to create your own storage system. The Elfa products come in a variety of sizes, shapes, drawers, hangers, shelves and layouts that can fit in small and large spaces. Most Container Stores provide demonstrations on Saturdays and Sundays during their Elfa sale. Elfa products are on sale for 30% off normal price through February 11th, 2014.

Furniture – CostCo has a number of ottomans and benches that open up to provide wonderful storage spaces. Rooms to Go has some nice accent pieces for hallways, kitchens and other rooms with drawers and/or doors for mail, linens, nick knacks, DVDs, etc. Sam's Club also has some great storage options including chests, accent pieces, shelves with storage cubes and more. And then there's always the custom route. The storage unit in the picture at the top of this blog was custom built in a mudroom off the back door to store kids back packs, shoes, coats, hats, etc.

Bedroom storage – IKEA (you knew they'd come up sooner or later) has a whole web page dedicated to bedrooms storage that includes furniture, clothes storage systems within the closet and under-bed storage. To view the page click here, and when you're finished perusing bedroom storage ideas you can enter "storage" in the search box at the top of the page to find other fun and creative storage furniture, shelving and ideas.

Blogs – Just Google the topic of your choice, put the word "blog" at the end of it and you should be provided a nice list of articles and blogs by those willing to share knowledge, experience and resources. A couple of my favorites include Clean & Sensible's The Top Organizational Projects of 2013 and a series titled 31 Days of Organizing Fun. If you need help getting started read 7 Steps for Organizing Your Home – Without Getting Overwhelmed.

And last but certainly not least – Pinterest has tons of ideas, especially (but not only) for those creative types who enjoy putting together their own creations. Click on this link to Pinterest and type "organization", "storage" or the topic of your choice in the search box and you can get lost for hours.

One final thought
organization will likely help you maintain your home. Clutter or disorganization can hide or disguise issues that need to be dealt with sooner rather than later. Being able to see and easily access your space along with the tools and supplies to keep it clean and in good condition will contribute to your keeping your home maintained. That's important because someday you'll probably want to sell your home and an organized, well-maintained home usually sells quicker and has more value to home buyers.


To search for homes click here.

Sandy Setliff is a RealtorÂź with JP and Associates RealtorsÂź. She specializes in residential real estate sales in McKinney, Allen, Frisco, Anna, Melissa and Van Alstyne, Texas. She can be reached at 214 620 1615/cell, 972 375 9448/office or via email at [email protected].

To subscribe to my monthly email letter send a request to [email protected].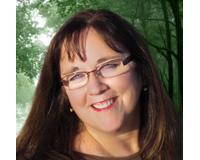 Author:
Sandy Setliff
Phone:
818-519-3670
Dated:
January 14th 2014
Views:
4,857
About Sandy: Sandy Setliff, a longtime resident of North Texas, specializes in residential real estate sales in C...