Rustoleum Cabinet Transformations
If you're not fond of sanding but want to refinish your cabinets then Rustoleum has a product for you: Rustoleum Cabinet Transformations. The kit sells at Home Depot for around $75.00 and finishes approximately 100 sq ft of cabinets. Instead of sanding a 'de-glossing' compound is used.

The process is 4 or 5 steps, depending on whether you use the decorative glaze. The kit comes with an instructional DVD that provides chapters to refer to during each step along the way. There are two choices of kits: one for light colored cabinets and one for dark colored cabinets. You must have the color mixed in Home Depot's paint department before you leave the store.

This Rustoleum Cabinet Transformations kit is perfect for the DIYer who has the time and inclination to invest in the process. For best results you want to remove all the cabinet doors, drawers and hardware before you begin. Then you degloss by cleaning with soap and water then scrubbing with the de-glossing compound using a Brillo-type pad (hint: do not use steel wool as it leaves fibers behind and you might want to invest in a few extra Brillo pads along with some rags if you don't have a good supply on hand). After deglossing and letting everything dry for 1 to 2 hours you begin painting the cabinets your desired color. Two coats of paint are required allowing at least 2 to 3 hours drying time between applying coats. After the 2nd coat dries you can either use the decorative glaze or skip that step and finish by applying the top coat that gives the cabinets a nice sheen. After the top coat dries it's time to re-attach the hardware and re-hang the cabinet doors.

Again, the kit comes with instructions in both DVD format and a written booklet. The time commitment for refinishing the cabinets is fairly significant but for those who enjoy the creative process it's a great fit and provides a nice finished product.

To purchase a Rustoleum Cabinet Transformations kit visit your nearest Home Depot or for more information visit the Rustoleum website.


For a FREE valuation of your home click here.

To search for homes click here.

Sandy Setliff is a Realtor® with JP and Associates Realtors®. She specializes in residential real estate sales in McKinney, Allen, Frisco, Anna, Melissa and Van Alstyne, Texas. She can be reached at 214 620 1615/cell, 972 375 9448/office or via email at sandysetliffhomes@gmail.com.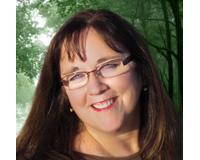 Author:
Sandy Setliff
Phone:
214-620-1615
Dated:
May 31st 2014
Views:
2,209
About Sandy: Sandy Setliff, a longtime resident of North Texas, specializes in residential real estate sales in N...