SENIOR SATURDAY Are You Putting Off Assisted Living
Determining when to move to an assisted living community, or if to move to one at all, can be a difficult task. So many decisions to make. Should I stay in my current living situation? Should I leave my current residence and move into a community? Having difficulty deciding? Please reach out to me at www.michelleforemanrealtor.com or michelleforemanrealtor@gmail.com. I am certified as a Senior Real Estate Specialist, and frequently work with seniors in these situations. I also used to work for a senior living development company, so can put you in touch with some good resources.
Are You Putting Off a Move to Assisted Living?
Yet lots of families delay this all-important decision, feeling helpless as their loved one's care needs escalate and their own caregiving stress increases. Learn more about the top reasons families delay moving to assisted living.
Making a decision about senior housing is not easy or straightforward, and there are a variety of reasons why families and seniors may try to avoid discussion of this difficult topic.
We surveyed A Place for Mom's readers to pinpoint your most pressing concerns, and the results might surprise you. Here are five of the most common reasons families might delay a much-needed move to senior living, along with some possible solutions for tackling each obstacle:
1. "I Still Want to Do More Research."
2. "I Still Need to Talk with My Loved Ones About Senior Care."
3. "I'm Concerned About the Cost of Senior Living."
4. "I Live Too Far Away to Make a Decision."
5. "My Senior Loved One Is Not Ready to Leave Home."
Additional info can be found at http://www.aplaceformom.com/blog/5-6-15-reasons-families-delay-moving/?mkt_tok=3RkMMJWWfF9wsRonvqrIZKXonjHpfsX66ugpXqag38431UFwdcjKPmjr1YIGRcR0aPyQAgobGp5I5FENTrnYSqp1t6cKXAemXSjrtqDIZoxAZZ13gZA1rg%3D%3D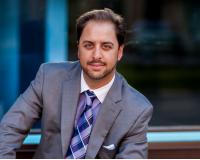 Author:
JP Piccinini
Phone:
480-980-9025
Dated:
January 23rd 2016
Views:
639
About JP: JP Piccinini is an entrepreneur, philanthropist, proud dad and the Founder, Broker and Owner of JP a...