SENIOR SOURCE SATURDAY What Is Assisted Living
Senior living is sometimes a taboo phrase. It seems sooooooooo far off from our current age, right?...Not really for most people. There are different levels of senior living and the below info covers basic questions on assisted living--which is different than independent living. Confused yet? Completely understandable! Feel free to reach out to me with any questions you may have. Not only did I previously work at a senior living development company, but I am also certified as a Senior Real Estate Specialist (SRES). I've got you covered. :) www.michelleforemanrealtor.com or michelleforemanrealtor@gmail.com.
WHAT IS ASSISTED LIVING?
Assisted living is often viewed as the best of both worlds. Residents have as much independence as they want with the knowledge that personal care and support services are available if they need them. Assisted living communities are designed to provide residents with assistance with basic ADLs (activities of daily living) such as bathing, grooming, dressing, and more. Some states also allow assisted living to offer medication assistance and/or reminders. Assisted living communities differ from nursing homes in that they don't offer complex medical services.
Assisted living communities range from a stand alone residence to being one level of care in a CCRC (continuing care retirement community). The physical environment of an assisted living is often more appealing to both potential residents and their families. These communities offer a more home-like atmosphere with apartment styles that typically include studio and one bedroom models. Kitchenettes usually feature a small refrigerator and microwave.
WHO NEEDS ASSISTED LIVING
Assisted living residents are usually seniors who have had a slight decline in health in some way and need assistance performing one or more activities of daily living (ADLs). Seniors who would like to live in a social environment with little responsibilities and a place where care is easily accessible whenever the senior may need it are the type of seniors you will find in an assisted living community. Statistically, the most common resident of an assisted living community is a female in her mid-eighties.
WHAT IS THE DIFFERENCE BETWEEN INDEPENDENT LIVING, ASSISTED LIVING, AND NURSING HOMES
Independent living is a level of care that is below assisted living. Independent living communities are considered to be any form housing that is targeted to seniors over the age of 55. Independent living can include apartments as well as single family homes or townhouses. Typically there are activities planned for the members of the community as well as minimal assistance with yard work or other maintenance issues. Residents maintain as much independence as possible and are still able to perform all of the activities of daily living.
Nursing homes are for older adults who require care around the clock at and at a much higher level than those who reside in an assisted living community. Nursing homes provide staff nurses 24 hours a day.
http://www.assistedlivinginfo.com/assisted-living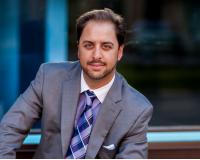 Author:
JP Piccinini
Phone:
480-980-9025
Dated:
November 28th 2015
Views:
990
About JP: JP Piccinini is CEO and Founder of JP and Associates REALTORS (JPAR), Founder and CEO ofOdasi Real E...