SENIOR SUNDAY Hidden Costs Of Family Caregiving
Caregiving can be incredibly challenging on family members. We want the best for them, but what is the best? Everyone seems to have a different opinion. What is great for one may not be great for another. Below are some hidden costs of family caregiving to help give a better understanding of what caregiving takes. I am a certified Senior Real Estate Specialist and work with both seniors and a number of senior-related professions. Feel free to reach out with any questions. www.michelleforemanrealtor.com or michelleforemanrealtor@gmail.com
5 Hidden Costs of Family Caregiving
Nearly 10 million adult children are caring for older parents in America. The unpaid care they provide is estimated to be worth $375 billion dollars per year in a report by Indiana University.
Caregivers clearly take on their heroic role out of love and duty, but for many, cost is also a big part of the equation. A lot of caregivers believe that caring for aging parents themselves is more affordable than professional senior care. After all, the logic goes, assisted living communities and nursing homes are quite expensive, so it must be cheaper to do it yourself.
But this is often a miscalculation. There are many clouded costs to family caregiving that should be considered before committing to becoming the full-time caregiver for an older loved one. Being aware of these costs can also help non-caregivers appreciate the sacrifice caregivers make, and the profound importance of their role.
Here are the five hidden costs of caregiving:
1. Lost Wages
2. Decreased Employability
Caregivers who leave the workforce for months or years often find that it's difficult to get another job when their time as a caregiver ends.
3. Increased Health Care
Costs
Caregiving is physically and mentally taxing. Gallup researchers found that caregivers have both worse physical and emotional health than non-caregivers.
4. Lost Savings and Retirement
Out of pocket expenditures by caregivers can really add up.
5. Reduced Productivity
The costs of caregiving are not solely on the caregiver. The American economy itself is also impacted. MetLife found that American businesses lose an estimated $34 billion each year due to employees' need to care for aging loved ones.
A Way Forward?
The immediate burden of caregiving may be obvious, but the long term costs are now beginning to be understood as well. How can these costs be mitigated? A report by AARP's Public Policy Institute made several recommendations:
Implement family-friendly workplace policies such as flextime and working from home.

Preserve and expand protections of the Family Medical Leave Act.

Expand funding for the National Family Caregiver program.

Provide a tax credit for caregiving.

Pay family caregivers through Medicaid or other publicly funded programs.
http://www.aplaceformom.com/blog/5-hidden-costs-of-family-caregiving/?mkt_tok=3RkMMJWWfF9wsRonvqnKZKXonjHpfsX66ugpXqag38431UFwdcjKPmjr1YIGT8p0aPyQAgobGp5I5FENTrnYSqp1t6cKXA%3D%3D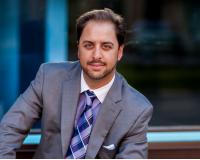 Author:
JP Piccinini
Phone:
480-980-9025
Dated:
January 19th 2016
Views:
852
About JP: JP Piccinini is an entrepreneur, philanthropist, proud dad and the Founder, Broker and Owner of JP a...