San Diego California Realtor To Rockwall Texas Realtor
For over 10 years I was a licensed Realtor in the San Diego California area. I sold many million dollar listings, homes with ocean views as well as teeny tiny condos (under 1,000 soft) for over $300,000!!! My move to Rockwall Texas was exciting because I was getting to move close to my family, but I had some concerns about changing markets from the west coast to the south. What I have found in the Dallas real estate market is nothing but a solid and steady market. The ups and down in the California market are truly not here! I remember selling a home to a client and 6 months later listing it and him making a $50,000 profit. It was truly unbelievable for a period of time. However, all good things must come to an end and many investors and/or families got caught being over extended and eventually lost those properties in foreclosure if their timing was not right. The market crashed hard and it effected everyone in some way and even myself. I still own a property in California that I rent out hoping that one day the values will come back to what I paid for it. It was purchased as a long term investment so I wasn't looking for that quick 6 month profit, but owing more than the value is never a good feeling. I still closely watch the market and my investment.

I've been asked many times about the differences from the California market to the Texas real estate market. The biggest difference is in the land. Having property and acres and space is very important to Texans. In California there is not much land available to many homes have very little yards or privacy. I have shown homes with multiple acres in Texas in the first few weeks and I have never shown a property with over 1 acres in California. Land values and availability is my number one biggest difference I see in these two markets.

California is a BEAUTIFUL place to live and I was fortunate enough to live there for over 10 years, but I love it here in Texas and I love doing business here. Assisting buyers and sellers in the Dallas and Rockwall Texas markets is truly a joy. I have found a home here and I love waking up each day assisting clients in purchasing their first home, an investment property or selling their property. While I may not say ya'll just yet (or ever) I can tell you that I am loving life and loving this wonderful career choice in the Dallas and Rockwall Texas market!!!

Stacy Lynn is your local real estate expert in Rockwall and Dallas County and surrounding area. Stacy Lynn has been a licensed Realtor for over 10 years and been a top producer in several companies in San Diego California. After moving to Rockwall Texas and settling in Stacy Lynn has jumped back in to her real estate career and is loving every minute of it! Stacy Lynn is the proud mother of her 5 year old daughter and enjoys being an active part of her community and volunteering a lot of time assisting local charities through her talent as a photographer. This agent has sharp skills, the ability to negotiate fantastic deals and is relentless when it comes to finding that perfect home for her clients! Call Stacy Lynn (214-649-3686) to get that new address TODAY!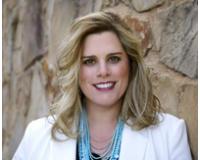 Author:
Stacy Lynn Massar
Phone:
214-649-3686
Dated:
January 19th 2014
Views:
6,511
About Stacy Lynn: Stacy Lynn has been in the real estate industry since 2002 when she became a licensed agent and loan...