Security Changed at Allen ISD Elementary Campuses
As a parent of a 10 year old and a 7 year old – my world was pretty rocked after the tragedy that took place at Sandy Hook Elementary. Watching the coverage and seeing the suffering that those families had to experience put a chill down my spine. There have been many moments in my 10 years of parenting that I have been "scared for my children"…. But this was a completely different feeling. I feel very fortunate that my girls attend Elementary School in the Allen ISD. They have recently implemented new security procedures to help frantic parents, like myself, feel like my kiddos safety is top priority.
This information is taken straight from the Allen ISD website:
Security Procedures Changed At Elementary Campuses
In light of the tragedy at Sandy Hook Elementary, Allen ISD has reviewed district security procedures and initiated some immediate changes. The district will also create a task force to consider additional security measures for the safety of everyone involved with our schools. The first change will involve a new entry procedure for our elementary campuses beginning Tuesday, January 22.

A front door buzzer system along with video monitors has been installed at all elementary campuses. The front doors at the school will now be locked starting at 8 a.m. and visitors during the school day will need to be "buzzed in" by an office staff monitor. Other doors to the elementary buildings were already being locked during the school day so the buzz in system is only being used at the main entrances.

The video monitoring systems were installed during the winter vacation and are currently being tested while staff is being trained. Any security changes to secondary schools will be announced at a later date.

Under the new system, visitors to the elementary schools may need to show identification prior to entering the building. All visitors will still need to be screened through the Raptor System as they are now. No changes will be made to the arrival or dismissal procedures although parents arriving late in the morning or early in the afternoon will need to buzz in.

Additional information for parents will be sent home through school newsletters and communications later this month.

For additional information contact Tim Carroll, Public Information Director, at 972-727-0510.

If you are interested in learning more about real estate in the North Dallas area or want to know more about living in the beautiful town of Allen, contact me. I specialize in residential real estate home sales in Allen, McKinney, Fairview, Frisco, and Plano areas. I strive to make the stress of house buying seem more like fun and my "find a way" attitude has helped many clients out in tough situations. Let me help you race towards your real estate goals and together cross the finish line to a new home, satisfaction and happiness. Contact me at [email protected], visit my website at www.KimiRealty.com, or call me direct at 214-799-8002.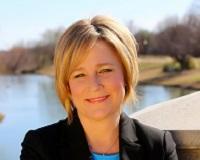 Author:
Debbie Viverito
Phone:
972-836-9295
Dated:
January 14th 2013
Views:
1,973
About Debbie: Debbie's knowledge of the Frisco and North Dallas area, homes and neighborhoods are just some of the...