Sellers Alert 10 Common Mistakes
Don't put your home on the market until you've read this report!

1. REFUSING TO MAKE PROFIT-INDUCING REPAIRS: It may cost you more money to sell "as is" than it does to make repairs that increase your value. Minor improvements will yield as much as 3 to 5 times the repair cost at the time of the sale. I will point out repairs that will increase the value of your home. Small fix-up jobs can have a huge impact.

2. NOT CONSIDERING OTHER FINANCING TERMS: Cash is not always the most advantageous transaction. Income level, tax benefits and current legislation are all critical factors when considering purchase terms. With my mortgage background, I can assist you in determining which loan programs a buyer might offer will give you the highest yield.

3. PROVIDE EASY ACCESS FOR SHOWINGS: Accessibility is a major key to profitability. Appointment only showings are the most restrictive, while a lock box is the least. However, there are certain considerations to take into account. Your lifestyle, time frame for the desired sale, all factor into the equation. The more accessible your home is for potential buyers to see, the better the odds are of finding a person to pay the price your asking for the home. You never know if the one that couldn't get a viewing was the one that got away! By having a tool that alerts you to an interested prospect, you will be able to provide a comfortable time to view the home.

4. PRICED TOO LOW OR PRICED TOO HIGH: It is important to ensure your property is priced appropriately for a timely and profitable sale. If the property is priced too high, it will sit and develop the identity of a "problem property" in your marketplace. If it's priced too low, it could cost you considerable profits. The market has subtle market changes that should be re-evaluated and communicated back to all interested potential buyers when important changes occur.

5. RELYING SOLELY ON TRADITIONAL METHODS TO SELL YOUR HOME: Buyers want up-front information about the home they are considering. This is one of the most important purchases they will ever make. You should demand around-the-clock advertising exposure, innovative lead generation methods, and lead accountability and follow up. These services exist and can be offered to you to assist you in selling your home.

6. MARKET TIMING VS. SEASONAL SELLING: Just as a broker continually follows the trends of a stock, you must continually follow the market trends involved in home financing. You should know if the market cycle is poised to net you the most money. Many people believe that property will always sell better in the spring than in the winter. This doesn't always ring true. Disregard the belief that property sales are seasonal, because selling property really relates to selling with the right exposure and knowing current market trends.

7. REFUSING TO MAKE COSMETIC CHANGES: The prospective home buyer's first impression is the most important one. An incredible amount of home sales have been lost to unkempt lawns, cluttered rooms, bad stains, and unpleasant odors. These all seem to be rather small things to think about, but you have to imagine you were the buyer looking at the home, from top to bottom, military style.

8. WASTING TIME WITH AN UNQUALIFIED PROSPECT: Reduce the possibility of negotiating with potential buyers who are simply not qualified to make the purchase. Buyers I work with will be screened before valuable time is lost.

9. DON'T TEST THE MARKET: Never put your property on the line to sell unless you are serious. Testing the market with an inflated price seriously hurts your chances to sell the property.

10. BELIEVING YOU ARE POWERLESS TO MAKE A DIFFERENCE: Be part of the team! Take an active role in doing what you can to facilitate the sale of your home. Networking with your peers and professional associates can often result in the sale of the home. It's surprising how many homes are sold this way.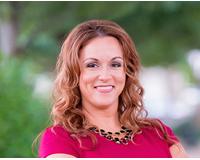 Author:
Erica Taylor
Phone:
469-358-3258
Dated:
May 14th 2013
Views:
2,570
About Erica: About me. I am originally from Bryan/College Station and moved to Dallas in 1999. I have been in t...