Short Sales VS Foreclosures
Lets clear the air.

I hear people using short sales and foreclosures interchangeability almost on a daily basis. That leads me to believe that most people do not understand the two processes. Short sales are NOT the same as Foreclosures. The only similarity between the two is that there is a bank involved. Let me clarify:
Foreclosures: A lender (bank) has foreclosed on a homeowner and now owns the property. The lender is now the seller. The lender hires a real estate agent to market and sell the home. In this transaction the lender makes ALL the decisions because the lender is the seller. Similar to a traditional sale you are on the seller's timeline and can be in a multiple offer situation. During a multiple offer situation the listing agent submits all the offers to the bank who reviews them and make a decision. Your negotiations are done directly with the bank.
Short Sales: The homeowner still owns the home. They are behind on their mortgage or are in some type of financial hardship and cannot afford to keep the house. The homeowner goes to sell the home and they owe more on the mortgage than the home will sell for. Since the homeowner is in a financial hardship they are unable to pay the difference to settle the debt. In this case the real estate agent goes to the lender in order to negotiate a short sale and avoid a foreclosure for their client.In a short sale, the lender takes a loss on the mortgage. The seller is still the owner of the home but the seller's lender has to approve the sale in order to close. In contrast to a foreclosure, only 1 offer can be sent to the lender during a short sale. The lender will not review multiple offers at one time. No matter what anyone tells you if you want to do a short sale you haveto go through the process, there is no way around it.

Questions?
[email protected] or 972-832-2755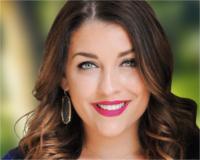 Author:
Nicole Espinosa
Phone:
972-832-2755
Dated:
December 10th 2015
Views:
2,445
About Nicole: Nicole is a leading Short sale expert in the Dallas Fort Worth market. Before Nicole did short sale...