Should Buyers Make Offers On Multiple Homes At Once
Bidding wars are brewing across the country as a limited number of homes for sale has home buyers getting competitive. Indeed, 51 percent of nearly 800 real estate professionals with the Redfin brokerage reported multiple offers as the greatest challenge their home buyers faced in the second quarter.
As such, more buyers are reportedly making offers on more than one house at a time to try to increase the odds of getting an offer accepted.

But some real estate professionals say that isn't a good strategy.
I recommend that clients in this situation take a step back and consider what's most important to them in their next home and how far they're willing to go to get it. That way, they can be in the right mindset to make an offer they feel good about on a home they truly love when it hits the market.
Also, real estate professionals should coach their home sellers that the highest offer is not always the best offer. Sellers need to carefully review with their agents how committed a buyer seems to be about that house and how willing they are to close.
Nearly 40 percent of real estate agents recently surveyed say that the main reason purchase contracts fell through this spring was due to negative or surprising inspection results while 25 percent said buyers simply changed their mind about purchasing the home.
It's not necessarily true that the inspection reveals major issues or that the buyers just got cold feet, It's more that the buyers who are making multiple offers at prices they may not be able to afford just to get an offer accepted often use the inspection as a chance to negotiate significant credits in order to reduce costs. When the seller won't budge, the buyers move on.
Many years of experience, knowing negotiation strategies and knowing how to find off the market listings are just a few ways I can help you avoid the bidding wars and find you the home of your dreams.
CLICK HERE to search for homes and CLICK HERE to contact me.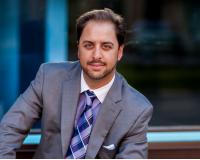 Author:
JP Piccinini
Phone:
480-980-9025
Dated:
July 8th 2016
Views:
913
About JP: JP Piccinini is CEO and Founder of JP and Associates REALTORS (JPAR), Founder and CEO ofOdasi Real E...