Should I Do A Loan Modification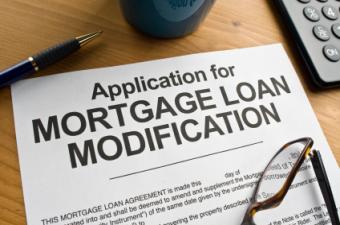 Should I do a Loan modification?
Why would someone want to do a loan modification? Maybe they need to reduce their monthly payment, or reduce their monthly interest rate? This can all be done through a loan modification. Does that sound to good to be true? Sometimes it is.
Loan modification programs were created to help people keep their homes after they became financially distressed and unable to make their mortgage payments. They were never meant to be a means for people who could afford their mortgage to reduce their monthly payments. For that reason, qualifying for a true mortgage modification program can be difficult.
So how does this work?
You're behind on your mortgage and the lender sends you a letter explaining your options. You can choose to do a loan modification, short sale, or deed in lieu when you have defaulted on your mortgage. Remember that you are not making your mortgage payments during these programs which pushes you towards foreclosure. The most important thing to know is that the lender does not "pre-qualify" you to see if you qualify for a loan modification, they just give you the option to pick what you would like to do to see if you qualify. It is very important you pre-qualify yourself so you don't end up with a foreclosure date and now you are facing foreclosure. For example, if you are not working and cannot provide income, you will not qualify for a loan modification. Evaluating your current financial situation is very important in deciding which route to go.
How do you qualify for a loan modification?
In order for your loan to qualify for modification under HAMP, the following conditions must apply:

You obtained your mortgage on or before January 1, 2009.

You owe up to $729,750 on your primary residence or single unit rental property.

You owe up to $934,200 on a 2-unit rental property; $1,129,250 on a 3-unit rental property; or $1,403,400 on a 4-unit rental property.

The property has not been condemned.

You have a financial hardship and are either delinquent or in danger of falling behind on your mortgage payments (non-owner occupants must be delinquent in order to qualify).

You have sufficient, documented income to support a modified payment.

You must not have been convicted within the last 10 years of felony larceny, theft, fraud or forgery, money laundering or tax evasion, in connection with a mortgage or real estate transaction.
If you do not meet all of these requirements and you still apply for a loan modification it could take up to a year for the lender to deny you and you end up in a worse situation facing foreclosure,. There are other options if you do not get approved for a loan modification, especially if you owe more than the home is worth. If you are behind on your payments or struggling to make your mortgage payments, please contact me and I can help review your options that are free to you.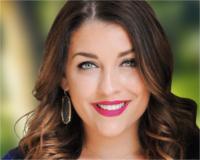 Author:
Nicole Espinosa
Phone:
972-832-2755
Dated:
August 18th 2015
Views:
3,096
About Nicole: Nicole is a leading Short sale expert in the Dallas Fort Worth market. Before Nicole did short sale...