Should We Buy A House Together
Should you buy a house together if you're not married?
Have you and your significant other been talking about buying a
Rockwall
property together before you tie the knot? In the olden days a couple living together before marriage was considered scandalous, let alone buying a property. However, times have changed and these days it is much more common and accepted to own a home together before even saying "I Do." Maybe you plan to get married in the future but you are not ready yet, maybe you are being prevented from being married by the current law in your state, or perhaps you simply prefer not to marry at all. Either way, it is totally fine to buy a home together before marriage, as long as you both weight the decision carefully and choose something that works for your needs.

Think Things Through Carefully
Remember that breaking up co-ownership of a house will be more difficult and more expensive in most cases than getting a divorce. This means that you should think about buying your property just as carefully as you would when deciding whether you should marry. If you are going to be borrowing a total of tens or even hundreds of thousands of dollars together to buy a home, you want to make sure that both of your goals match up and that you are both on the same page.

Get Everything In Writing
Make sure that you have legal contracts outlined for the home buying arrangement. You might have a verbal understanding, but having the words on paper means that if there is ever confusion or conflict later on you can go back to the contract for clarification. Getting everything in writing doesn't mean that you don't trust each other, its standard practice for financial arrangements of this scale.
How will the title to the property be held? Will both of your names be on the mortgage? If one partner died, how would the property be distributed?

Applying For A Mortgage
There unfortunately is no law that prevents mortgage lenders from discriminating against an unmarried couple, whether they are gay or straight. Some narrow-minded brokers might have difficulty thinking outside the box and this can make obtaining financing sometimes difficult.
Also, many times unmarried couples have to apply as separate applicants. A problem with another person's application can be harder to overcome and some banks will require both parties to qualify, which can be a challenge when one partner is the main breadwinner.

Bizarrely, there are still laws on the books in some states that forbid unrelated people to live together. Usually these old fashioned laws are not enforced, but it is good idea to be aware of them.
Buying a house is a big commitment, so whether you are married or not you should make sure that you have had a heart-to-heart and both agree on the decision that you are making.

Lisa Cardillo is a real estate agent with JP and Associates REALTORS, she specializes in residential real estate in
Collin
and
Rockwall
counties as well as the surrounding communities. Want a faster sale at a higher price? Let my education, experience and advanced marketing techniques benefit you on the sale of your home. Looking at buying or selling real estate? Call or text me anytime! 214-727-3366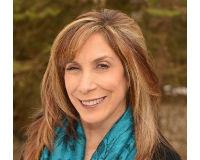 Author:
Lisa Cardillo
Phone:
214-727-3366
Dated:
March 7th 2014
Views:
2,356
About Lisa: Assisting people on the purchase or sale of their home is what I love to do! My name is Lisa Ca...